Meet Dhara!
Dhara is the primary writer for this blog. She loves creating content for the blog, as the activity brings together her passions for travel, writing, and photography.
Dhara is also chief trip planner and creator of itineraries, putting together details of the couples' trips after spending hours and hours poring over various sources, from Instagram to blogs to guide books.

When she's not working on the blog, you'll find Dhara dreaming of future travels, reading, and savoring endless cups of English Breakfast tea.
Some of Dhara's top travel moments:
Seeing Michelangelo's David in person on the couples' first visit to Florence; the culmination of a desire nursed since her teens
Walking the salt flats at Badwater Basin in Death Valley National Park, where you can find the lowest point in North America!
Gazing down at Saint Peter's Square from the viewing gallery in the dome of the Basilica, after a leg-busting climb up several hundred steps
Driving the Icefields Parkway, amid the stunning natural landscapes of the Canadian Rockies
Walking the boardwalk trails at Plitvice Lakes National Park, among the hundreds of waterfalls, big and small, that grace Croatia's most popular national park
Meet Kishore!
Kishore enjoys good food, and researches the best places to eat at planned destinations. He loves watching YouTube videos to scope out the best hole-in-the-wall eateries and the most delicious eats on each menu. He is co-photographer for the blog, and manages the packing for the couples' trips.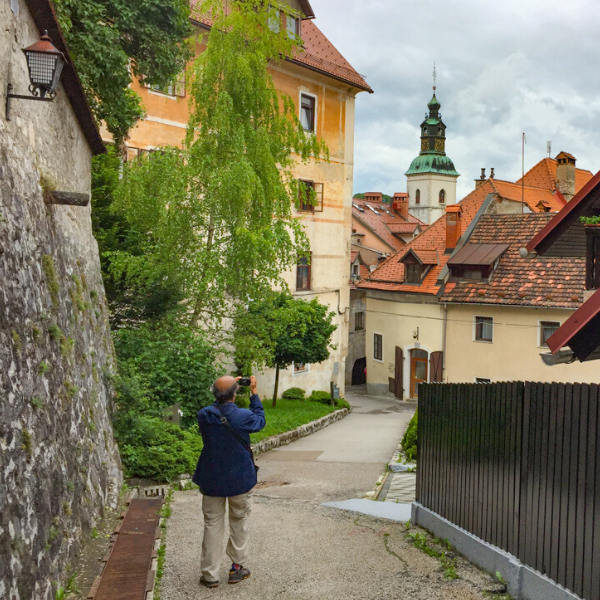 At home, Kishore loves trying out new recipes in the kitchen, hiking when the sun is out, and reading.
Some of Kishore's top travel moments:
Eating at least one scoop of chocolate gelato in every city and town the couple has visited in Italy, with La Carraia in Florence and Come il Latte in Rome being his favorite gelaterias
Trying balsamico di Modena in Modena and parmigiano reggiano in Parma
Walking the trail at Vintgar Gorge near Lake Bled in Slovenia, watching the river rushing through the gorge
Setting eyes on the magnificence of the Grand Canyon for the first time
Riding the scenic Flåm Railway through the beautiful Norwegian countryside
*****
We'd Love to HELP You Create your own top travel moments!
As a couple, we've amassed a storehouse of beautiful travel memories, and we love to reminisce about our past trips as much as we love to plan new ones. We've learned so much from our travels!
We want to inspire you to chase your own travel dreams, so you can start creating your own treasure-chest of top travel moments to savor. You've read all those quotes about living your life to the full. If you love travel, start making your travel dreams a reality right now!

You do not necessarily need to become a nomad to get the most out of travel. Although if that's your travel dream, go for it! But if not, you can weave your travels into your life, whether it's sneaking in a weekend trip here or there, or making sure you take that family vacation every school break.
With this blog, we hope to inspire you to travel, whether you're traveling alone, as a couple, or as a family. You'll find ideas here to help you build your own dream trips, and get the most out of every travel experience. Happy traveling!
Follow Us on Our Travels!