Considering a trip to the Aloha State and wondering about the most epic things to do in Hawaii? Our round-up of Hawaii bucket list sights and experiences is a great place to start building out your trip.
Hawaii…the very name spells enchantment!
Sensationally scenic coastlines. Beaches with white, black, red, or green sand. Magical sunrises and sunsets. Thundering waterfalls. Lush green vegetation. The haunting fragrance of plumeria. The Hawaiian islands are an exotic tropical paradise right here in the USA.
Add in an endless variety of exhilarating experiences, from hikes to helicopter rides and boat tours to exciting drives, and you have a vacation destination that's pretty much impossible to resist.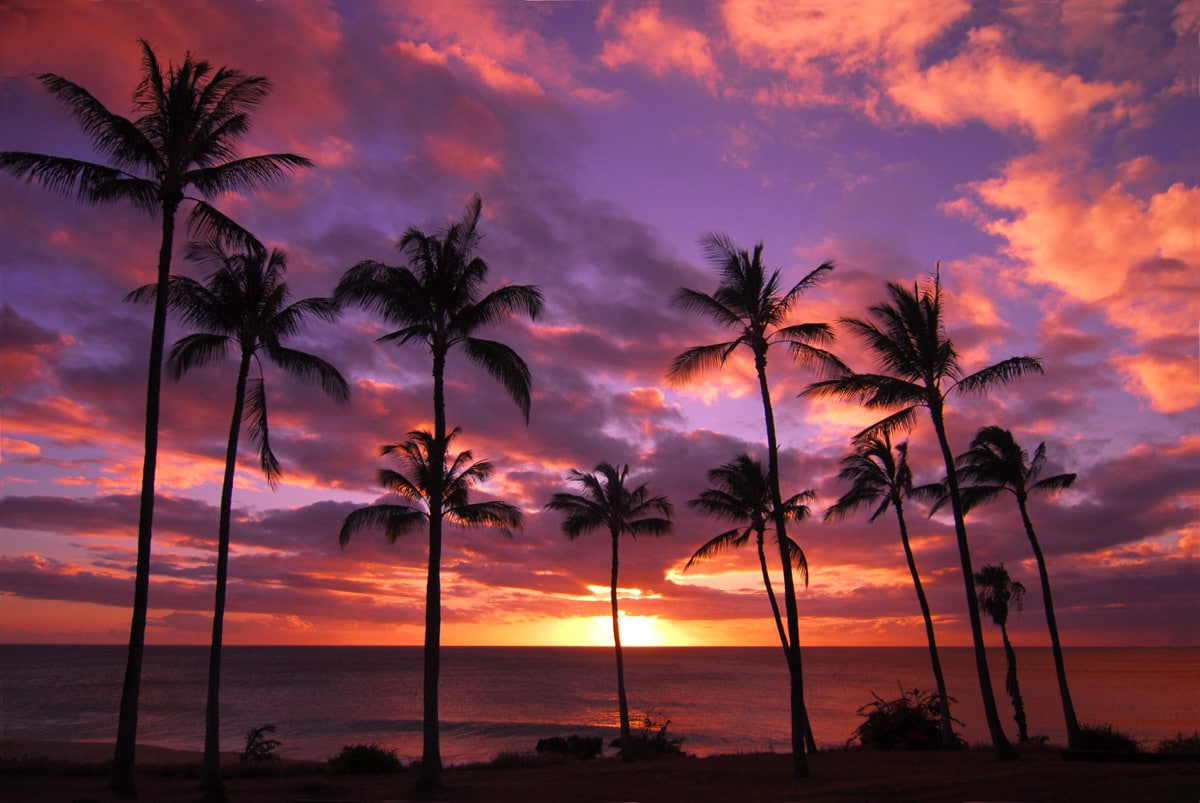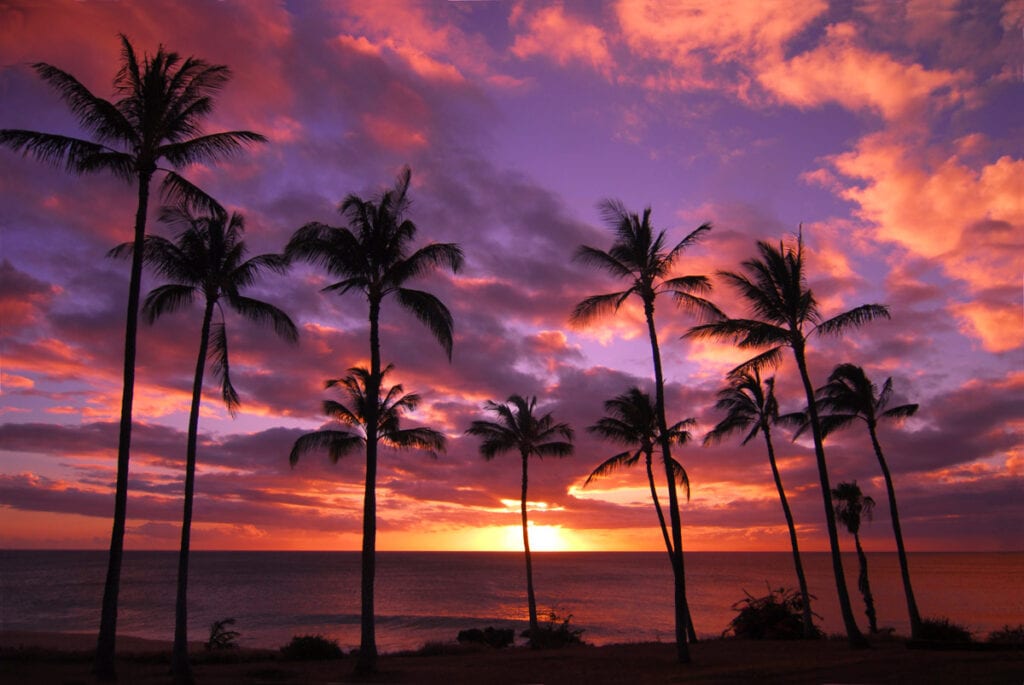 Some links on this page may be affiliate links. If you click an affiliate link and make a purchase, we may receive a small commission, at no extra cost to you. For more details, refer to our disclosure.
Whether it's the resorts and beaches of Maui that call to you, the wild and scenic Na Pali coastline of Kauai, the giant waves of Oahu's North Shore, or the lava eruptions of Kilauea on the Big Island, Hawaii's magical islands have something to offer every type of traveler.
Nature lovers seeking a tranquil escape to adventurers looking for their next big thrill, and everyone in between, will find Hawaii the ultimate vacation destination.
In this article, we've rounded up the most iconic experiences in Hawaii and organized them by island.
Whether you are planning to visit just one Hawaiian island, or you are looking to put together a Hawaii island hopping itinerary, we have plenty of choices for you!
Ready to get started building out your Hawaii bucket list? Let's discover the very best things to do in Hawaii!
Best Things to Do in Hawaii (Maui)
1. Drive the Road to Hana
Considered one of the most scenic drives in the USA, the Road to Hana is on many a visitor's Hawaii bucket list for the spectacular scenery and the thrilling route.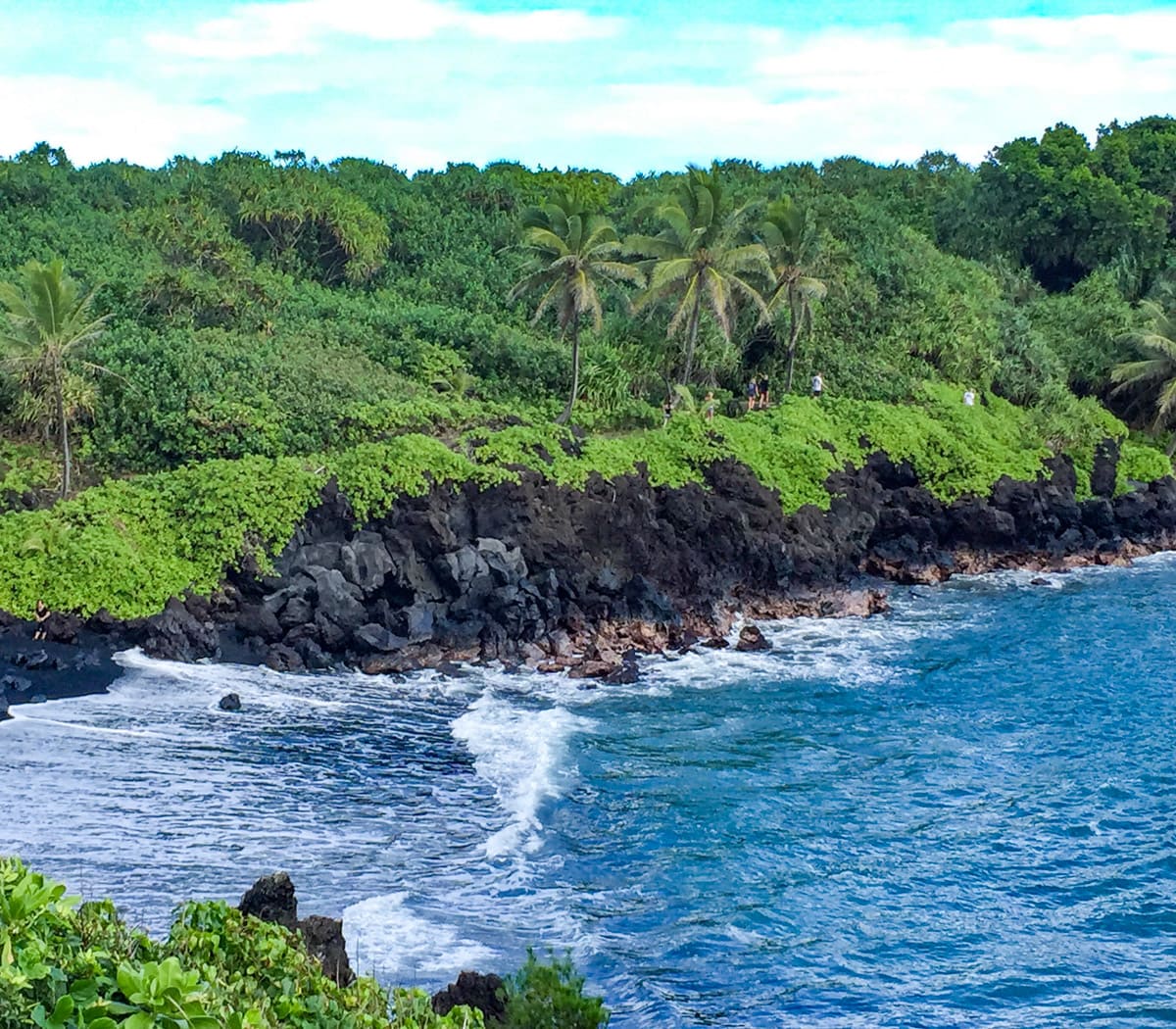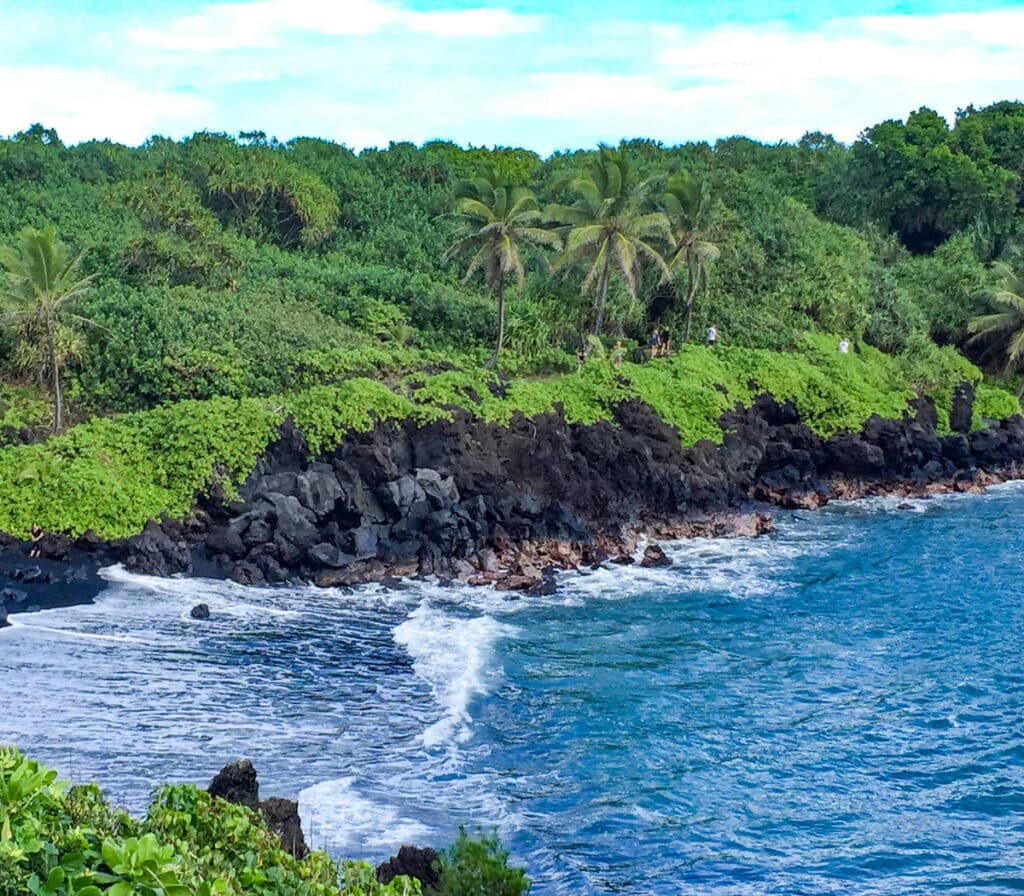 At a little over 64 miles long, the Road to Hana is not long, but the drive isn't for the faint of heart. The road is narrow and winding, and includes over 50 bridges (most of them one lane), and over 600 hairpin turns.
You can either drive to Hana and retrace your route for the return, or, if your rental car agreement allows it, you can drive to Hana and continue on to loop around the back of Haleakala on your way back to west Maui.
Driving the Road to Hana is one of the best things to do in Maui!
Along the route, be sure to stop at the Ho'okipa Lookout to see expert surfers riding the big waves. The waves can be huge in the winter!
Stroll the Garden of Eden Arboretum, watch the waves crash against the rocks at the Ke'anae Peninsula, sample banana bread at the Halfway to Hana Stand, and relax at the black sand beach at Wai'anapanapa State Park.
The route features numerous waterfalls, some of which are visible right from the road, and lush tropical vegetation.
Beyond Hana you will find the Kipahulu District of Haleakala National Park, where you can admire the sacred pools at 'Ohe'o Gulch, and hike the Pipiwai Trail.
Driving the route on your own allows you to take in lots of stops, spending time where you want, and overnighting in Hana instead of rushing back.
But if you aren't comfortable driving the route, or you'd rather not deal with traffic and parking issues, or everyone in your party wants to relax and enjoy the scenery, opt for a guided tour!
It's a hassle-free way to check off one of the best US road trip routes.
This highly-rated luxury tour transports you in a deluxe air-conditioned limo-van with a max of eight passengers. Each guest gets to sit in a leather Captain's chair, and your driver-guide is a certified professional. Breakfast and beverages are included.
Check prices and availability on this small group Road to Hana tour now!
Or opt for this highly-rated tour that combines a small-group luxury limo-van drive to Hana with a helicopter flight on the return! The 36-minute helicopter ride offers superb aerial views of Haleakala Crater, remote waterfalls, and Maui's rugged coastline.
Check prices and availability on the Road to Hana tour with helicopter return now!
Suggested by us
2. Enjoy Sunset on Haleakala
Watching the sunset from the top of a 10,023-foot-tall volcano is a once-in-a-lifetime experience that deserves a place on everyone's Hawaii bucket list!
It's one of the top things to do in Haleakala National Park.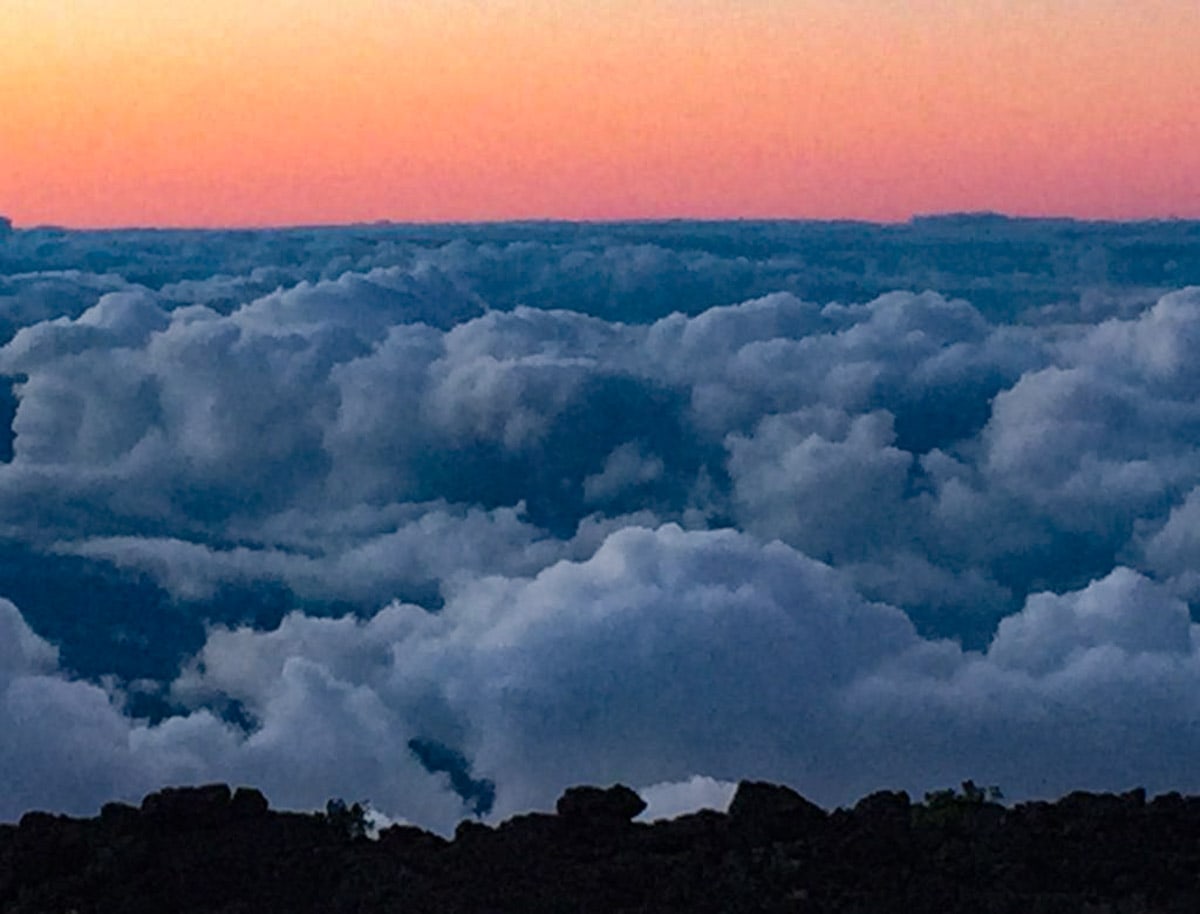 There are few places in the world where you can drive to the summit of an ancient volcano to witness a spectacular sunset above the clouds. This unique activity is sure to be the highlight of your Maui vacation.
Watching the sunset on Haleakala can be done by renting a car and driving to the summit yourself, or joining an organized tour that includes hotel pick up and drop off.
If you choose to drive, it is best to arrive at the volcano's summit at least an hour before sunset. This allows you to find a parking space and spend some time exploring the crater and taking photos at the summit before the sunset begins.
Be sure to walk up to the tip of the volcano, Pu'u'ula'ula. Look for the rare silversword plants, and keep an eye out for the endangered Hawaiian goose.
For an extended adventure, arrive earlier in the day and hike into the crater before capping off your visit with an epic sunset! You can go part way down the cinder slope and back on the Sliding Sands Trail, if you have an extra hour or two at the top.
An important thing to remember for your Haleakala sunset mission is that the temperature is significantly lower at such a high elevation. This means you need to wear layers and bring a winter jacket as well as sun protection.
Also keep in mind that there are no food shops or gas stations in Haleakala National Park. Be sure to pack some snacks and water, and ensure your car has enough gas before you begin the journey to the summit.
If you choose a guided tour, consider this highly-rated tour that transports you by air-conditioned vehicle and offers informative commentary. The tour price includes the park entry fee.
Check prices and availability on a Haleakala sunset watching tour with dinner now!
Good to know: Sunrise on Haleakala is also epic, but it requires a very early wake-up call on vacation, since the drive from west Maui is long. From Lahaina, for example, it takes an hour and 50 minutes to get to the summit of Haleakala.
Visiting Hawaii from mainland USA, it is convenient to schedule the sunrise tour for very early in your trip, when you are still on mainland time.
Note that reservations are required to enter Haleakala for sunrise in 2023.
If you'd rather not drive early in the day, this popular Haleakala sunrise tour includes breakfast and the park entrance fee.
Suggested by Ann of The Road Is Life
3. Drive the Thrilling Kahekili Highway
Driving the Kahekili Highway on West Maui is one of the top things to do in Hawaii if you want to experience more remote parts of the island with spectacular coastal views and lush greenery.
It's considered one of the most thrilling Hawaii drives!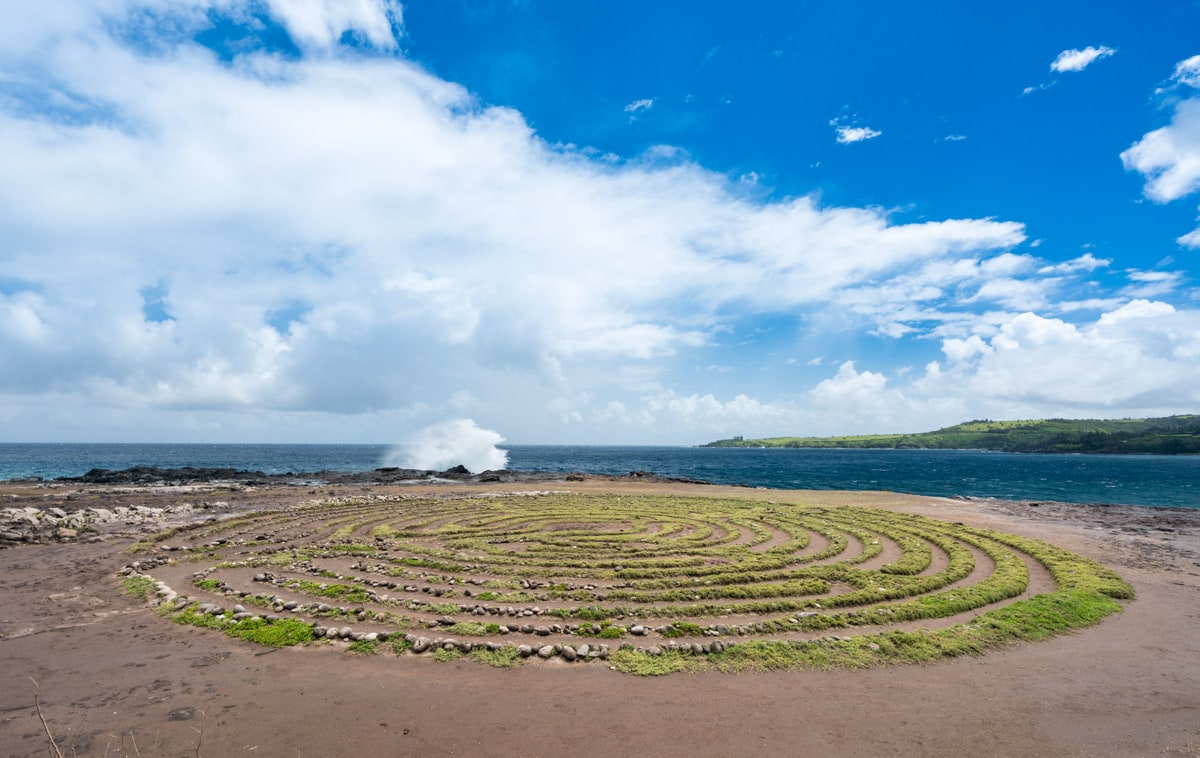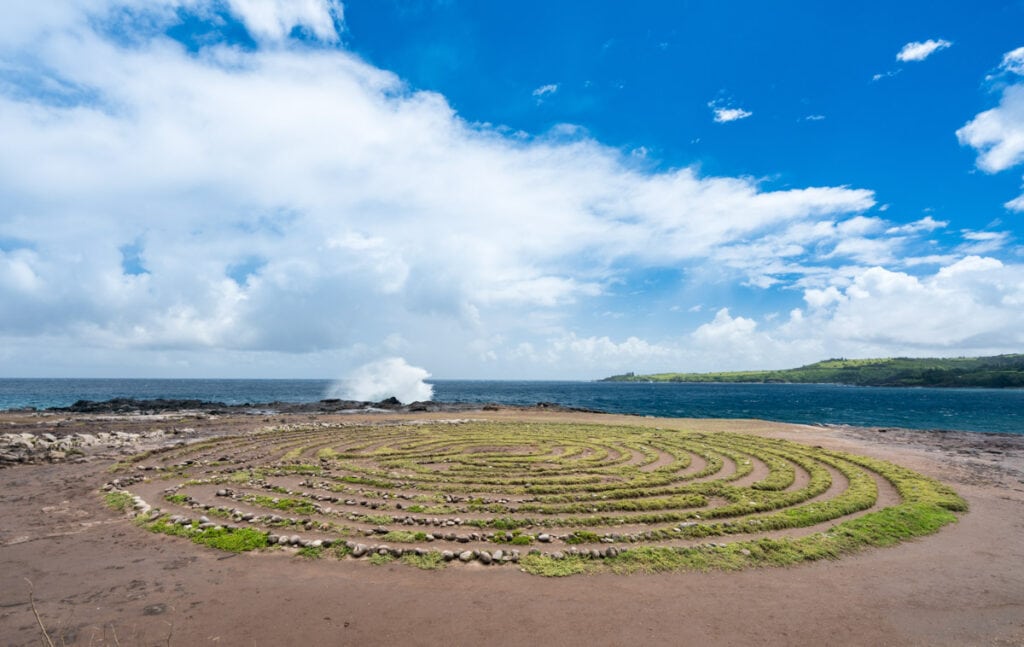 Kahekili is less popular and more dangerous than the famous Road to Hana. The road is known as Hawaii Route 340 and is a single-lane paved road framed by rocks on one side and steep cliffs on the other.
The drive stretches for 21.5 miles from Kapalua to Wailuku in western Maui. It's a legendary road known for its switchbacks, narrow passages, and sweeping ocean views.
You should rent a small car for this adventure because the road is narrow, and there aren't too many parking lots along the way, so that navigating a larger vehicle will be more of a challenge. Since the highway is paved, a regular car will suffice.
Start your trip clockwise from the Lahaina side (west to east). There are so many breathtaking stops along the way!
Be sure to stop at Makaluapuna Point, where you will find fantastic rock formations and Maui's largest labyrinth. Another unique attraction is Honolua Bay and Honolua Park, with great snorkel possibilities and lush green trees.
One of the most exciting spots along the drive is the Nakalele Blowhole. When air and water are forced up through the hole, it causes a geyser-like effect with water over 100 feet high.
Visit charming Kahakuloa Village, where you can browse local art galleries and take pictures of Kahakuloa Head, a 636-foot rock hill.
The Kahekili Highway auto route is short, but to enjoy all the wonderful activities and viewpoints en route, reserve 4-5 hours.
Suggested by Agnes of The Van Escape
4. Snorkel Molokini Crater
Planning a once-in-a-lifetime Hawaii vacation to the tropical paradise of Maui? You'll want to put this epic snorkeling activity on your itinerary.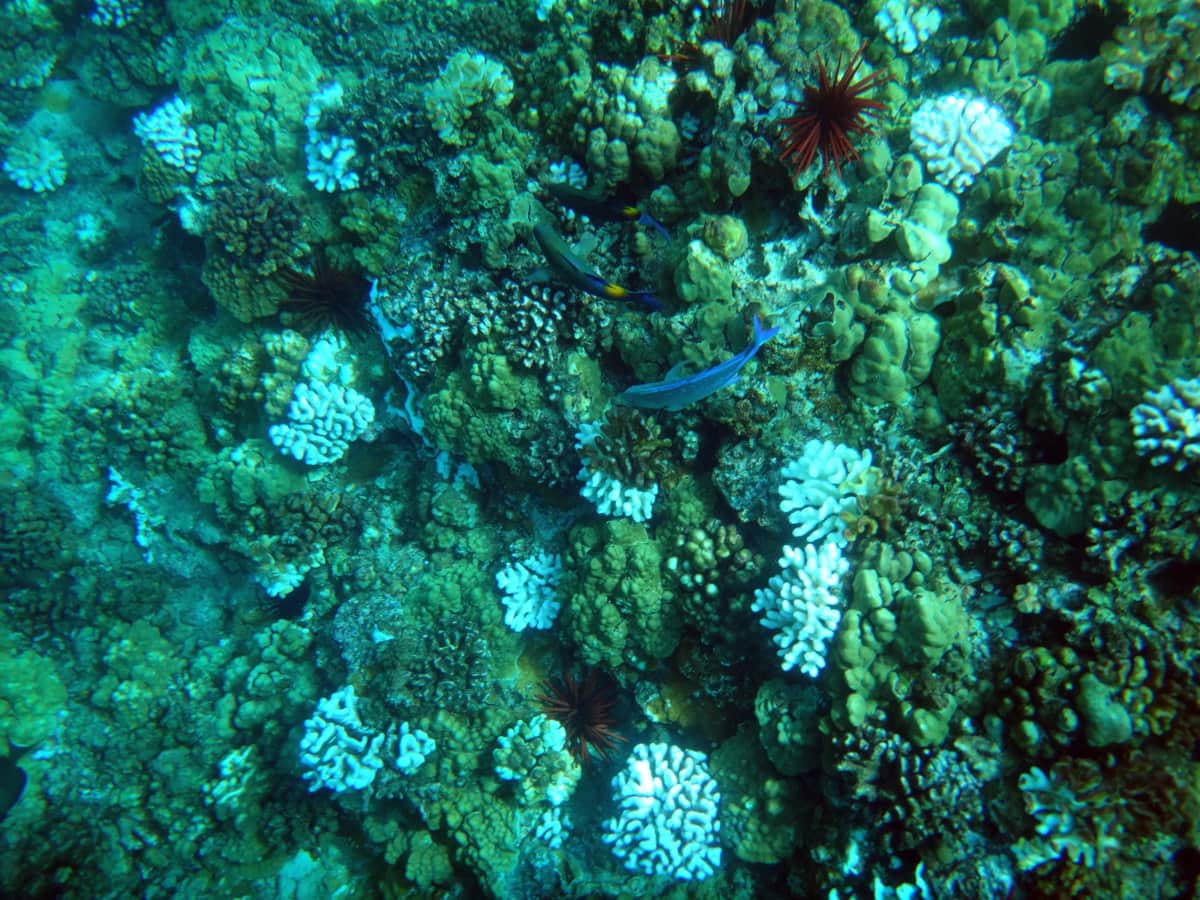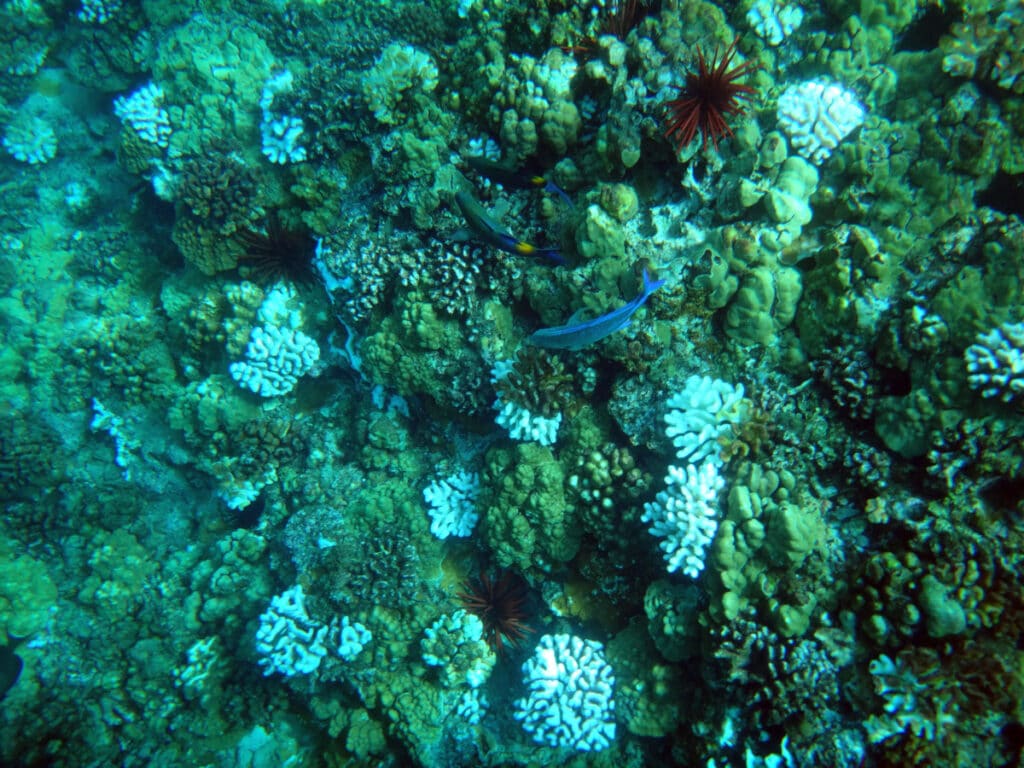 Less than three miles off the coast, the Molokini Crater is considered one of the best snorkeling spots in Hawaii. The only way you can snorkel the Molokini Crater is by booking a guided tour on a catamaran or Lani Kai II vessel. However, this is part of the adventure!
Once you arrive at the crater, you'll find the water around the partially submerged volcanic crater to be comfortably warm year-round. On a good day, water visibility is incredible.
In fact, you can see up to 150 feet in some places, which is perfect for wildlife viewing! You can expect to see unique fish species, moray eels, octopus, and even reef sharks.
If these creatures aren't enough, you might even catch a glimpse of blue or humpback whales breaching in the distance. Keep an eye out for them on your way to and from the crater!
Temperatures are usually hot on Maui, so to come prepared, be sure to pack reef-safe sunscreen, sunglasses, and a reusable water bottle.
Most tour companies provide a complimentary breakfast, lunch, and beverage as part of the tour. Snorkeling gear and flotation devices are also available for usage.
This super popular tour combines Molokini and Turtle Town for an epic family-friendly snorkeling adventure. You'll cruise the scenic coast of Maui en route, and enjoy breakfast and a deli lunch as part of the tour.
Snorkeling gear is provided, and you can even rent an underwater digital camera.
Check prices and availability on this Molokini snorkeling adventure now!
Suggested by Alexandra of East Coast Contessa
5. Go Whale Watching in the winter
If you plan to visit Maui between December and March, definitely put a whale watching tour on your itinerary! That's when you'll find the highest population of humpback whales in the warm waters around the island.
A whale watching tour is one of the most fun activities in Hawaii, one that can be enjoyed by most visitors to the Aloha State.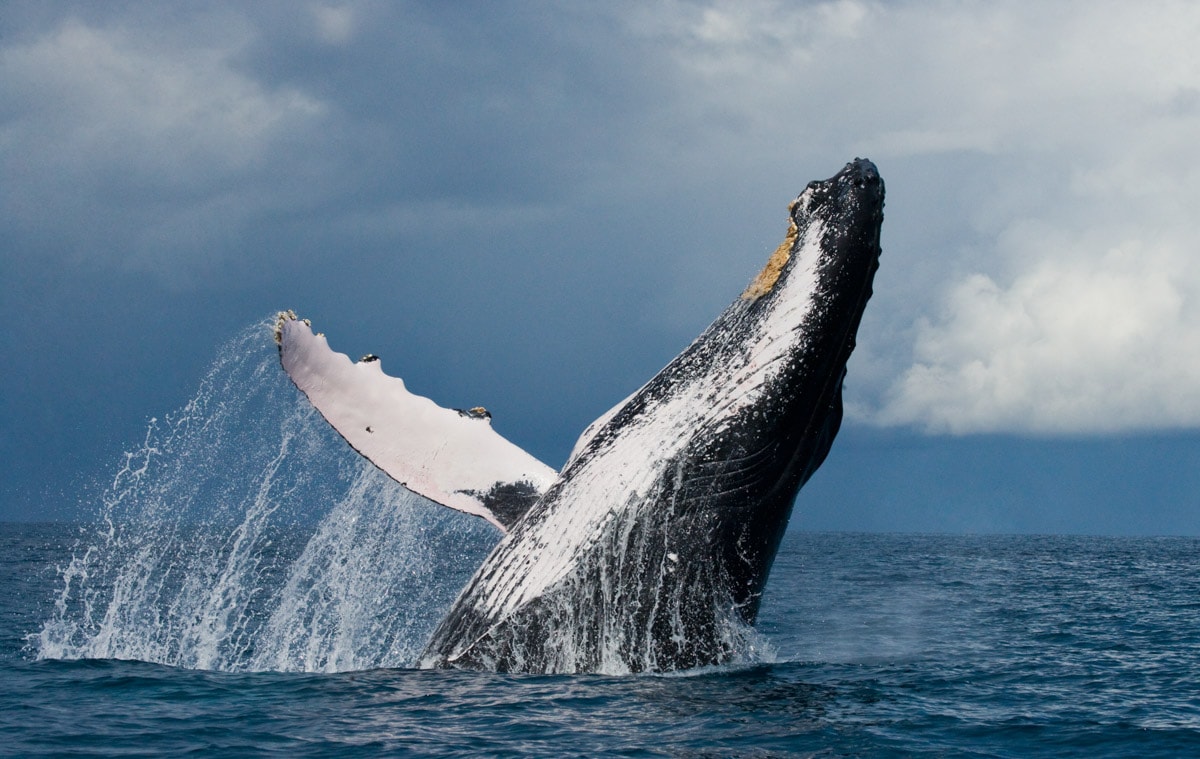 Every year in the winter, North Pacific humpback whales come here in droves to mate and breed, and raise their young in safe waters. Fully grown whales can be up to 60 feet long, with the females growing larger than the males.
The season typically runs from November through May, with peak occurring in February.
While you may see whales spouting, fluking, or even breaching from the shore (bring a pair of binoculars), your chances of encountering these gentle giants go up considerably if you take a tour.
Often you'll see the spray from the breathing of the whales above the water as the first sign that they are around. And if you are lucky, you will get to see the magnificent spectacle of a whale breaching!
Tours generally depart from the harbor at Lahaina or from Kihei in west Maui, or from Ma`alaea harbor in south Maui and you can choose from several options.
There are boat tours, of course, but also raft tours that let you observe the action at eye level, and combined whale watching and snorkeling tours.
Whales can be seen any time of the day, but for added scenic beauty, choose an early morning or sunset tour.
This highly-rated 2-hour eco-raft tour leaves from Lahaina Harbor. There are several departures each day. The raft offers a unique and intimate eye-level whale-watching experience for a true Hawaii bucket-list adventure.
Check prices and availability on the eco-raft whale watching tour now!
If you prefer a traditional large vessel, check out this well-reviewed family-friendly whale watching cruise that comes with a guarantee, or you get to go again for free. Naturalists offer commentary.
Check prices and availability on this whale-watching cruise now!
Suggested by us
6. Hike the Pīpīwai Trail
If you are searching for the ultimate experience in Hawaii, hiking the Pipiwai Trail on Maui should be high on that list. Think a dramatic ancient banyan tree, a dreamy bamboo forest, and a 400-foot waterfall.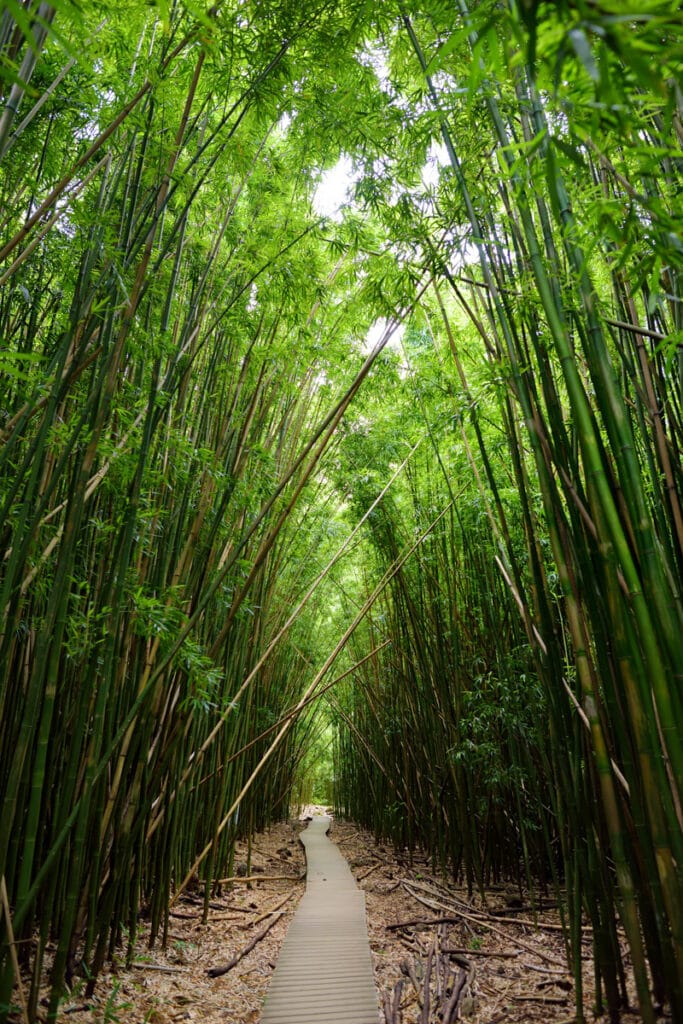 The Pipiwai Trail is located inside the Kipahulu District of Haleakala National Park, which can be found on a remote part of Maui on the Eastern side of the island.
Getting to the trailhead is a part of the adventure, as you have to drive the infamous road to Hana. Along the way you'll pass by roadside waterfalls, epic seascape views, and lush rainforest.
This Maui hike is four miles round trip and is rated moderate, which makes it appealing to many visitors to the island. The trail is well marked, easy to follow, and offers some of the best views of the park including the cascading Waimoku Falls at the end of the trail.
Once back at the start of the hike, you will also be rewarded with a stunning view of the Oheo Gulch, where you can see the seven sacred pools.
If you don't want to feel rushed, stay a night or two in the town of Hana as driving the road to Hana itself is a full day's journey. This will allow you to wake up and hike the trail the morning after the drive, when the trail will also be relatively less crowded than during the day.
Allow two hours to do the hike at leisure, enjoying the scenery, and more time if you stop frequently to take photos.
For a shorter hike, you can walk up to the thundering Falls at Makahiku, about 0.5 mile into the trail.
Suggested by Jess from I'm Jess Traveling
7. Enjoy Ultralight Hang Gliding
Adventurous visitors who are chasing views of the best landscapes in Hawaii will be thrilled (literally) by one of Maui's most thrilling activities.
Take to the skies in an ultralight hang glider and enjoy some of the best views of the island from above. It's one of the most unique things to do in Hawaii.
Aside from the rush of soaring amongst the clouds, you'll also get to witness Maui's mountainous landscape, discover hidden waterfalls, and marvel at the sparkling Pacific Ocean surrounding it all.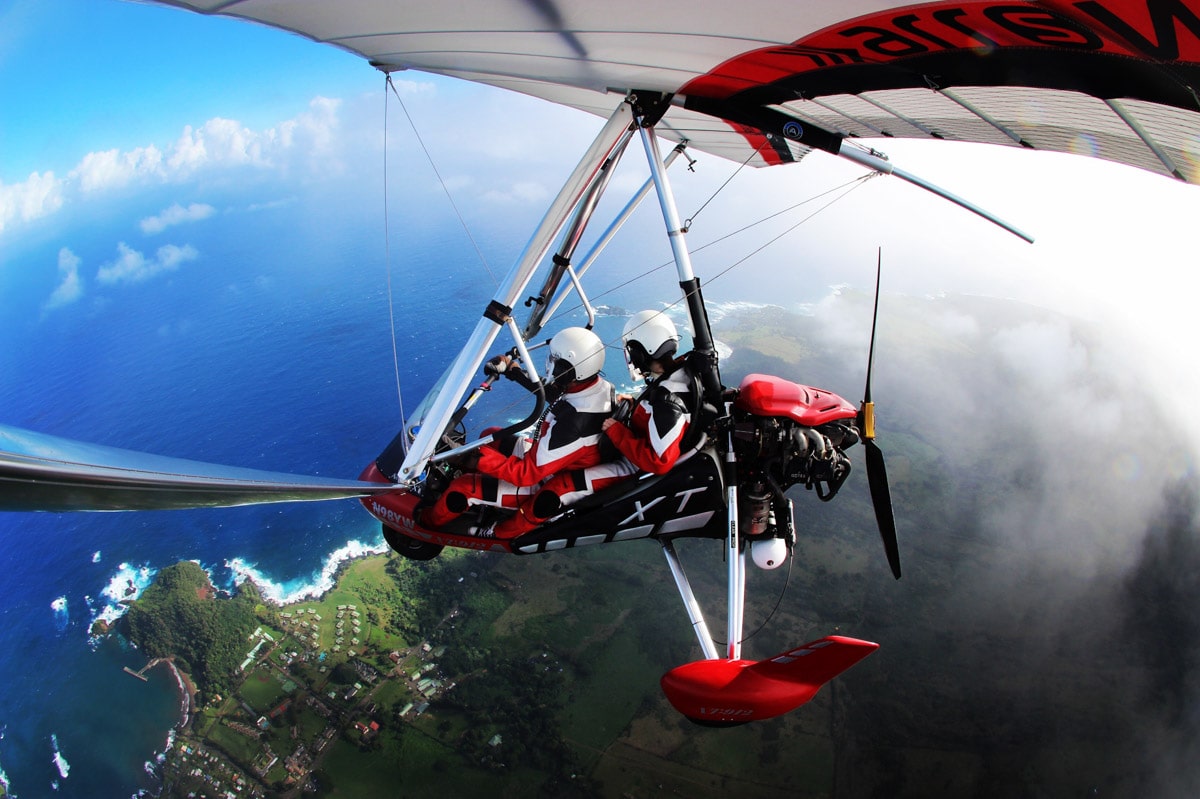 Ultra-light flights, also referred to as micro-light flights, are a modern-day version of hang gliding that incorporates a powered engine for a more sustained and safer flight.
Joined by an experienced pilot, you'll sit in the open air with 360-degree views of the breathtaking coast and rainforest around you.
You will take off from a landing strip at the Hana airport, where you'll have a choice between a 30, 45, or 60-minute flight. If you're lucky, your pilot might even turn off the engine for a brief moment to help you enjoy true serenity as you glide silently through the clouds.
Ultra-light hang gliding in Maui is a completely beginner-friendly activity for anyone between the ages of 12 – 92.
The weather in Hana is also known to be excellent for flying, so this activity can be experienced year-round.
You won't even have to do much to prepare, as there are minimal instructions and a flight suit is provided for you. All you need to do is show up and enjoy this adventure of a lifetime!
Suggested by Hailey from The Restless Adventurer
Hawaii Bucket List Experiences (Big Island)
8. Snorkel with manta rays
The Big Island of Hawaii is one of the only places on the planet where you can consistently snorkel with manta rays.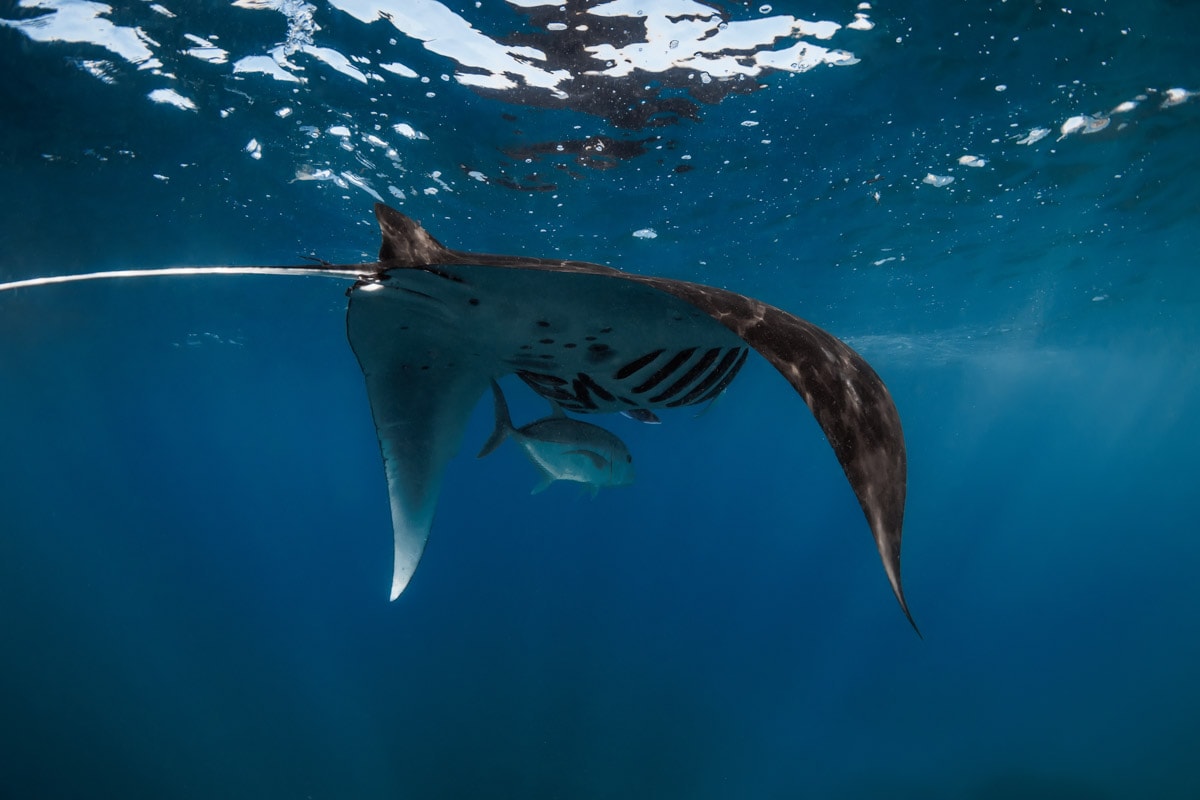 These gentle giants of the sea are one of the largest—and most intelligent—fish species, and you'll have the opportunity to watch them glide, swoop, and somersault through the water just inches below you.
To have this magical experience, you'll need to book a tour to go manta ray snorkeling in Kona, the most popular place for visitors to stay on the Big Island.
In the evening, you'll be taken out on a boat to a bay where the mantas like to hang out. Here, you'll be taken out with your knowledgeable guide to a floating raft in the water, which you'll grab.
The rafts shine lights down into the dark ocean, which attracts plankton. This, in turn, attracts the plankton-loving manta rays, who will glide and feast directly below you, giving you the show of a lifetime!
En route to the snorkel spot, keep your eyes peeled for dolphins and humpback whales!
Tour providers that are listed on the Hawaii Ocean Watch Green List of providers have met certain sustainability requirements to ensure that the mantas aren't hurt during your tour.
Be sure to book a tour that includes a wetsuit rental in the tour fee—it gets surprisingly chilly in the water once the sun goes down!
This very popular and well-reviewed tour is led by an expert local guide. You'll watch a Kona sunset before getting into the water. Snorkeling equipment is provided and light refreshments on board are included. You can also rent a GoPro.
Check availability and book this Kona manta ray snorkeling adventure now!
Suggested by Jessica of Uprooted Traveler
9. See the Lava Flow at Kilauea
One of the ultimate Hawaii bucket list experiences is to see the lava flow at Kilauea on the Big Island.
Kilauea is one of the single-most active volcanoes in the world. In recent decades, it has experienced significant lava flow activity at several locations.
Most recently, lava was seen at the Halemaʻumaʻu crater. Lava flow at Kilauea is unpredictable, and can start or stop any time.
Within the last decade, it was also possible to hike on fields of hardened black lava near the sea. From this vantage point, lucky visitors could see red lava actually flowing into the sea, ending in a billowing plume of smoke.
This act of nature literally marks the continued creation of the Big Island of Hawaii. The experience is absolutely surreal and magical.
In more recent years, earthquakes and changes in lava flows have closed portions of Hawaii Volcanoes National Park.
Before planning your visit, you should make sure to visit the USGS website for the latest official updates, as conditions change frequently, including on a daily and even hourly basis.
Kilauea is located in Volcanoes National Park. It can be reached by car from Kailua-Kona and Hilo.
You can also stay overnight at Volcano House, which is an excellent, cozy lodge located right next to the Kilauea Visitor Center.
For a guided experience, consider this highly-rated small-group full-day volcano tour that takes you to see Mauna Loa and Mauna Kea, plus watching for active lava flow at Kilauea.
Check pricing and availability for this volcano tour on the Big Island of Hawaii now!
Good to know: Volcanoes National Park offers lots to see and do other than the lava flow, and is worth visiting even if there isn't an active eruption during your visit. The park is one of the best places to visit in Hawaii.
Do the Crater Rim Auto Tour or drive the Chain of Craters Road for scenic overlooks over the crater fields. Hike to see the petroglyphs at Puʻuloa, explore the Thurston Lava Tube, and climb down to the solidified lava lake on the floor of the Kīlauea Iki crater.
This super popular guided tour offers a wonderful overview of the Big island that includes Hawaii Volcanoes National Park.
Suggested by Merry of Virginia Vacation Guide
10. Hike Mauna Kea
Mauna Kea is a must-visit destination for anyone traveling to Hawaii who loves adventure, natural beauty, and science.
As the highest point in Hawaii, Mauna Kea stands proudly at 13,803 feet (4,207 meters) above sea level on the island of Hawai'i (also known as the Big Island).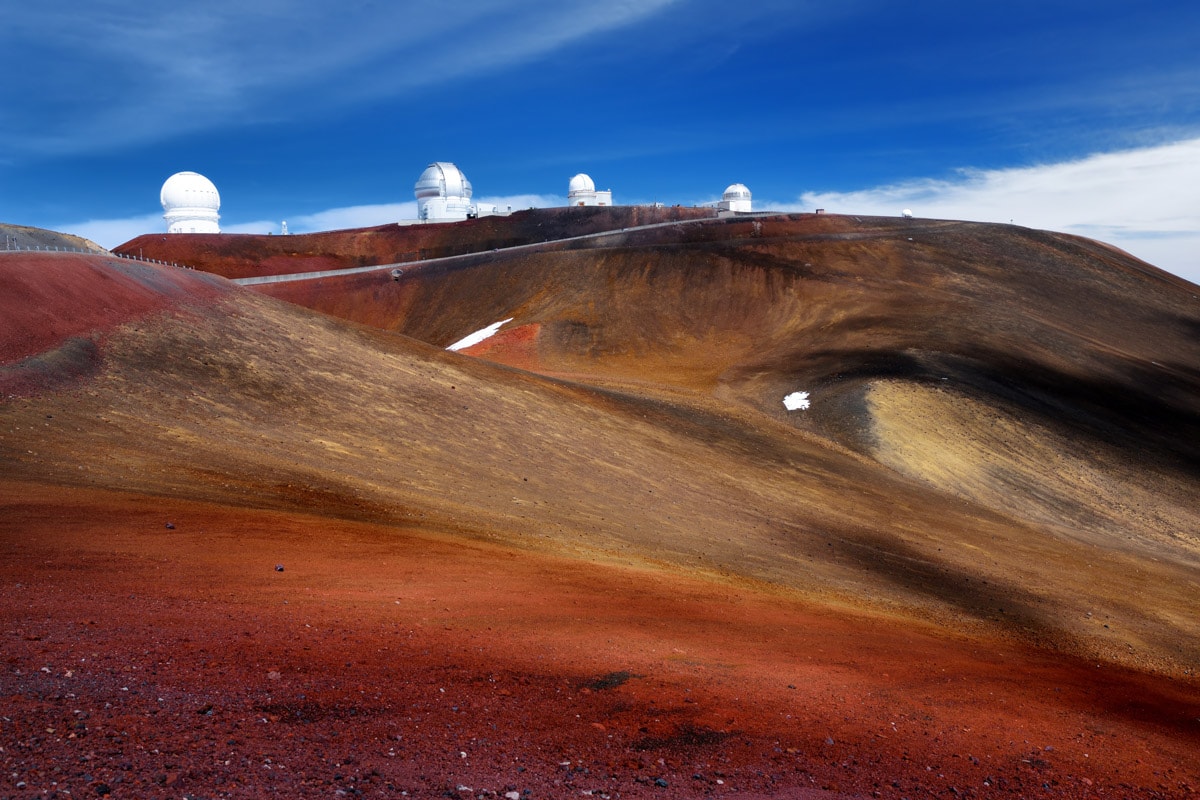 If you have an all-wheel drive vehicle you can drive the rugged road to the top during daylight hours, or take a tour at sunrise or sunset. However, the best way to experience everything this impressive mountain has to offer, is to hike it.
Hiking Mauna Kea feels like you're on another planet. The landscape is vastly different than the other islands, and even the landscape on the Big Island.
On most of the island you're at sea level, but here you're above the clouds. The atmosphere is thin, making it easy to see stars at night (but please don't hike down the mountain at night). There is a scientific station on the mountain with huge telescopes.
Mauna Kea has cultural, historical, and scientific importance to Hawaii, so please be extremely respectful while you're on the mountain.
To access the trailhead, drive to the Mauna Kea Visitor Information Station, from where you can begin the 12-mile round trip hike.
The super challenging high-altitude hike comes with a 4,500-foot elevation change. Start early in the day: it's a full-day trek even for seasoned hikers.
You can also do the 0.5-mile round trip spur trail to Lake Waiau, the highest lake in Hawaii!
Although you cannot climb right up to the tip of the summit of Mauna Kea, on account of its spiritual and cultural significance, the hike is still a magical bucket-list Hawaii experience!
If you want to experience the summit without hiking or driving, consider a guided tour! This highly-rated summit tour includes a picnic dinner. You'll arrive at the summit to catch sunset, and watch the stars through a telescope after dark at 9,000 feet. Winter clothing is included!
Check pricing and availability for the Mauna Kea sunset and stargazing tour now!
Suggested by Pam of The Directionally Challenged Traveler
11. Admire the Black Sand Beaches of Hilo
Situated in the east of the Big Island, Hilo is a sleepy coastal town that must not to be missed when you are compiling your Hawaii bucket list.
Featuring tropical forests, thundering waterfalls, and volcanic landscapes, Hilo is one of the best places to visit in Hawaii. The town is home to bars, restaurants, galleries and boutique shops, as well as a public gardens and zoo.
But it's the Hilo's black sand beaches that make the area a must-visit destination.
Hilo's coast is home to a series of beach parks that make a trip to the ocean convenient and enjoyable.
A few of the most popular spots include Coconut Island (Moku Ola), Reeds Bay Beach Park, Onekahakaha Beach Park, and Carlsmith Beach Park. Each beach park has a parking lot, while some have restrooms, showers and picnic areas too.
Those eager to snorkel or dive should head to Richardson Beach Park, which is one of the best places to see turtles in east Hawaii. From April to October, you might spot turtle tracks in the sand, which are signs of nearby nesting turtles.
Other wildlife that can be spotted at Hilo's beach parks include the Indian mongoose, and the green anole lizard.
Hilo is easily accessible from Hilo International Airport. Cars are very easy to hire and can be picked up from the airport, or within the town.
The public Hele-On bus serves different parts of the island, and day tours can be easily arranged too.
Suggested by Lucy of Thoroughly Travel
12. Kayak or Snorkel Kealakekua Bay
No trip to the Big Island is complete without visiting Kealakekua Bay. Located on the Kona coast, the bay is a protected marine sanctuary with clear blue waters, towering green cliffs, and abundant marine life.
This beautiful bay is one of the best places to visit in Hawaii.
As the spot where Captain James Cook, the British explorer, landed on the Big island, and the spot where he was later killed in a skirmish with native Hawaiians, Kealakekua Bay is a historic site and a state park.
You'll also find Hikiau heiau, a temple dedicated to the Hawaiian god Lono, here. Since it's a sacred site, you cannot go inside.
The best way to explore this historic place is to rent a kayak. For less than $50 per person, you can spend the whole day kayaking and snorkeling in Kealakekua, including the area around the Captain Cook statue, which offers some of the best snorkeling on the Big Island.
If you're planning on kayaking, make sure to head out early in the morning. During the morning hours, the water is calmer, the visibility is better, and you'll have a better chance of seeing spinner dolphins.
You'll also want to pack water, sunscreen, and snacks, to stay hydrated and fueled while you're out on the water.
Kayaking Kealakekua Bay is an unforgettable experience that should be on every Hawaii bucket list. The marine life, scenery, and overall experience are simply unmatched compared to anywhere else on the island.
When you visit, do be mindful that the bay and its surrounding areas are protected so follow all snorkeling guidelines and rent your kayak from licensed operators only.
Want to visit on a guided tour? This highly-rated guided tour from Kona takes you snorkeling in historic Kealakekua Bay. Cruise the scenic coast en route to the bay, and look for dolphins. Lunch and snorkeling gear are included!
Check pricing and availability on a snorkeling tour of Kealakekua Bay now!
Or you can opt for this highly-rated small-group kayaking + snorkeling guided tour of Kealakekua Bay and the Captain Cook Monument. The tour is led by a certified lifeguard guide and includes lunch and snorkeling gear.
Check pricing and availability on a guided kayak + snorkel tour of Kealakekua Bay now!
Suggested by Jina of By Jina Lee
13. Hike to Akaka Falls
The Hawaiian islands may be renowned for their palm-fringed beaches, but the verdant hinterland is just as mesmerizing. The tropical rainforests offer a different experience: one of fragrant flowers and thundering waterfalls.
If there's one waterfall you can't miss out on while visiting the Big Island, it's 'Akaka Falls. It's one of the must-see attractions in Hawaii.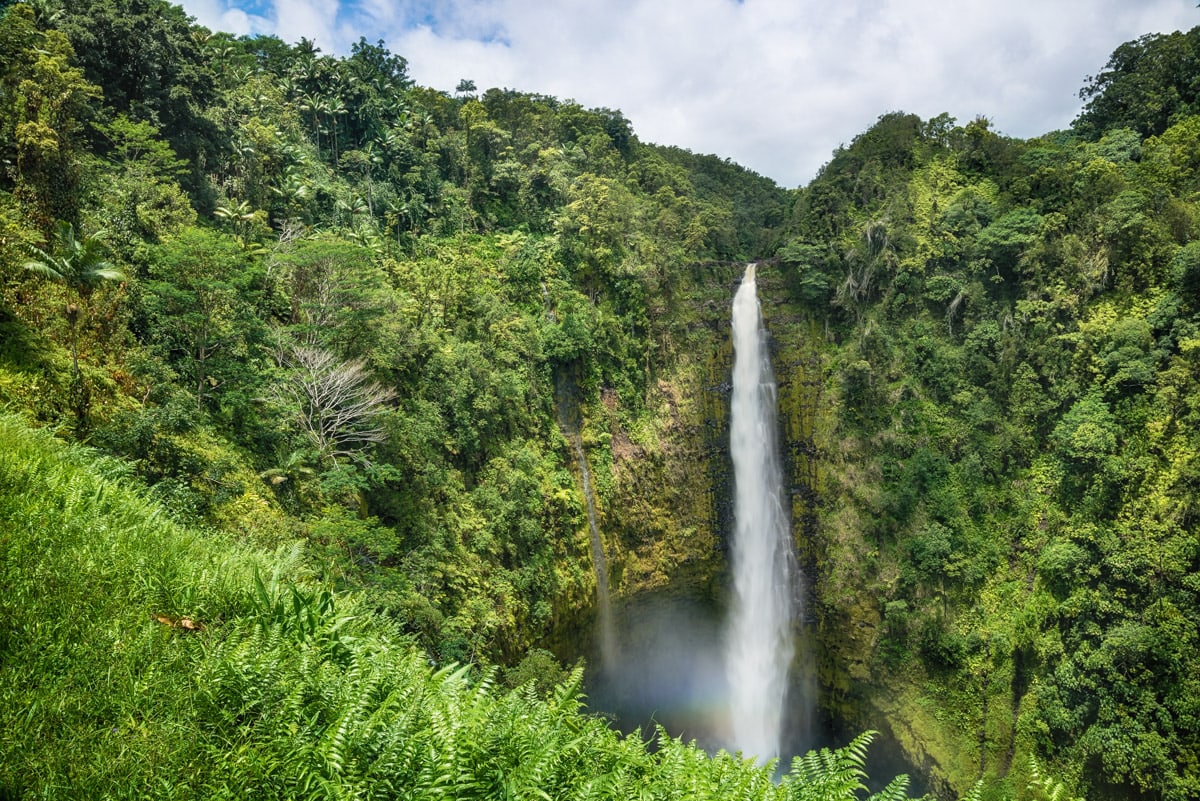 To preserve its beauty, the area around this majestic waterfall has been designated as a protected landscape.
Akaka Falls State Park is located just a short drive from Hilo on the east coast of the island. You'll find the trailhead right at the entrance of the park.
The 0.4-mile paved loop trail is fringed by giant ferns, heliconia, and wild orchids. It leads to a first viewpoint, where you can catch a glimpse of cascading Kahuna Falls in the distance.
From there, it's just a short walk to the star attraction: Akaka Falls. Behold the untamed beauty from the viewpoint as this thundering waterfall plunges 442 feet into a gorge.
The trail is not all flat: it involves several steps in some places.
Still, it's a short and easy hike, making a visit to Akaka Falls an excellent family-friendly activity.
You can't have waterfalls without rain. And indeed, showers do regularly occur on this side of the Big Island. The wettest months tend to be November and March.
Suggested by Sarah of CosmopoliClan
Best Things to Do in Hawaii (Kauai)
14. Sail Along the Na Pali Coast in Kauai
Visiting the Na Pali Coast in Kauai is an essential activity to add to your Hawaii bucket list and one of the best things to do in Kauai.
Stretching for 17 miles, the Na Pali Coast is known for its incredible cliffs formed by volcanic eruptions, erosion, strong winter waves, and trade winds. The iconic Na Pali Coast cliffs are a remarkable sight from all angles.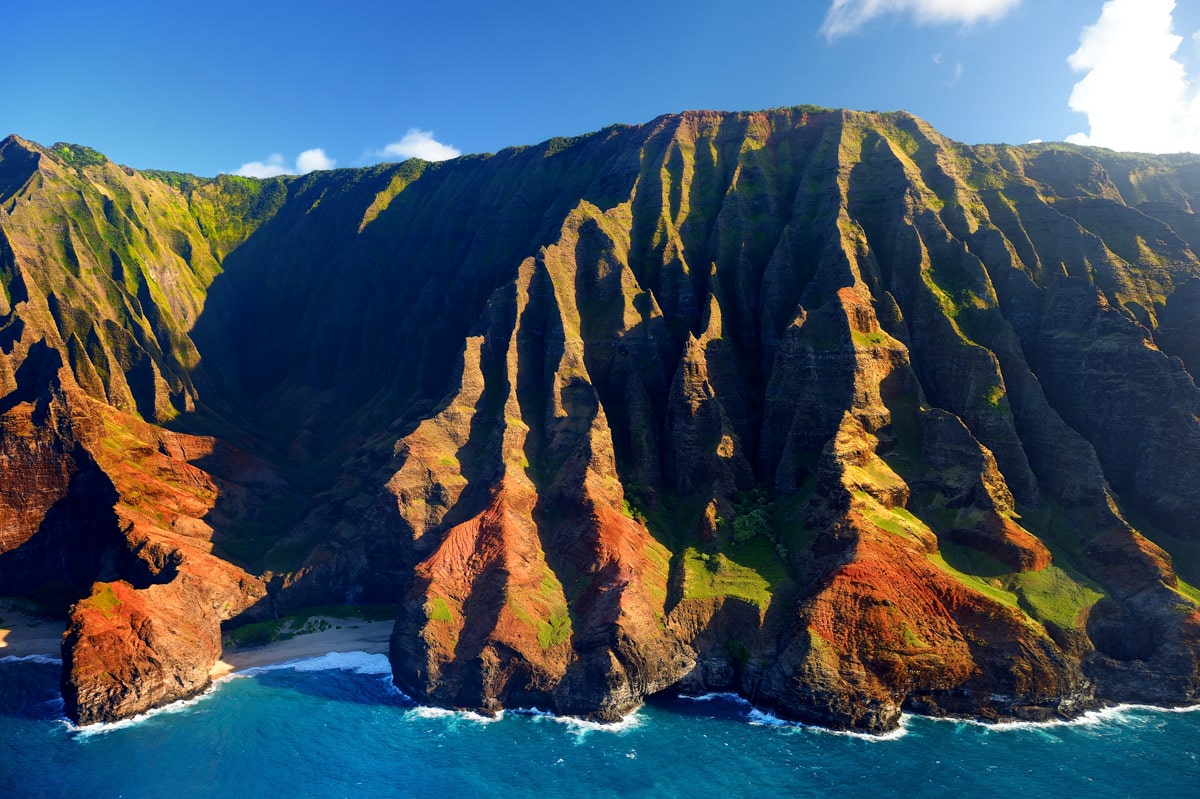 Brilliantly colored coastal ridges, pristine beaches, sea arches and caves, and waterfalls mark the breathtakingly beautiful coast.
There are several ways of seeing the Na Pali Coast, such as by hiking or from a helicopter. But witnessing the spectacular coastline by boat is magical.
There are several boats to choose from, including catamarans or rafts. If you book a raft, be ready for an adrenaline-filled trip. Plus, you can travel into the caves along the coast with a smaller vessel.
Other options include selecting a morning snorkeling boat excursion along the Na Pali Coast or a sunset Na Pali Coast cruise with dinner included.
The benefit of choosing a morning Na Pali Coast tour is that you have a better chance of calmer waters. Plus, you may see dolphins. However, an afternoon boat tour will give you optimal lighting conditions for photographing the impressive coastline.
You should arrange a Na Pali Coast boat excursion during the first few days of your trip so that you have time to reschedule it if there is inclement weather.
Check pricing and availability on a morning Na Pali Coast boat tour or an evening Na Pali Coast cruise now!
Suggested by Samantha of Continuous Roamer
15. Take a helicopter tour over Kauai!
See the gorgeous island of Kauai from one of its best angles: from the air!
Since Kauai's terrain is so rugged, some parts of the island are inaccessible by other means, and a helicopter is the best way to see these areas.
Kauai helicopter tours allow you to go slowly and hover over interesting topography, giving you time to take in the stunning sights, such as the jewel of the island: the Na Pali Coast State Park.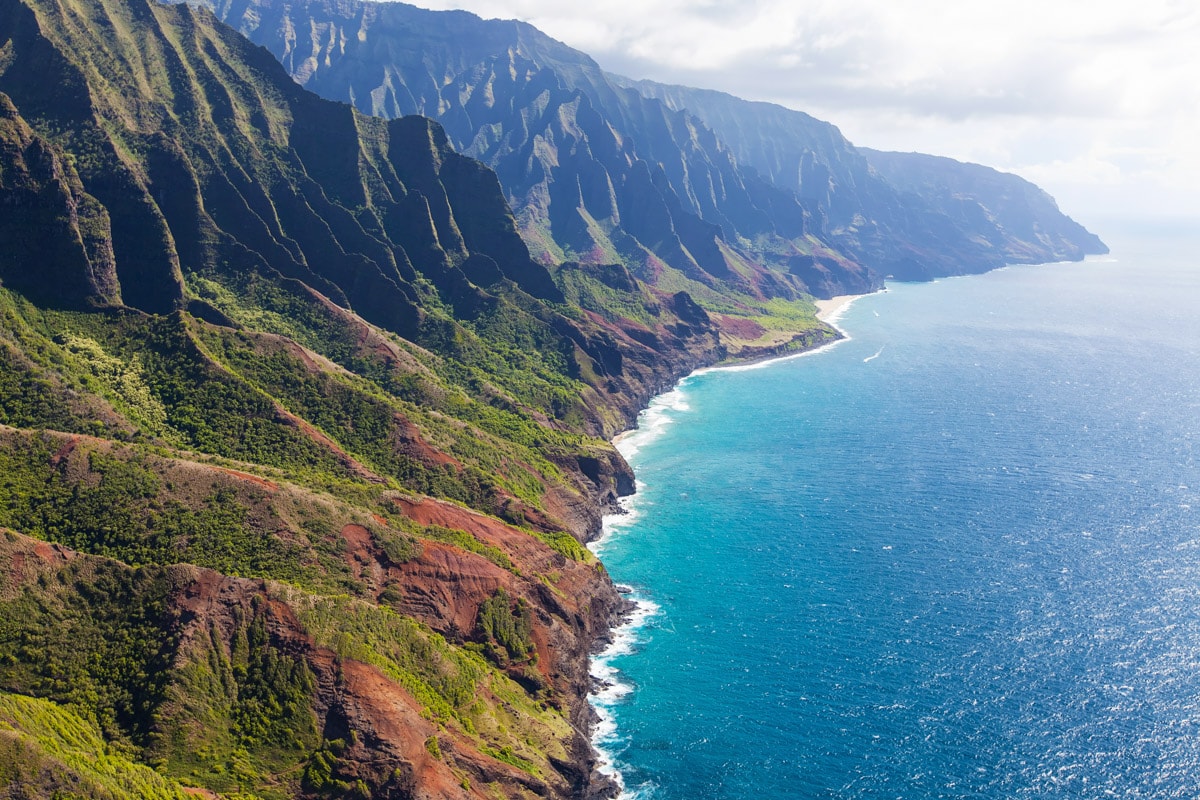 You'll enjoy a mesmerizing contrast of colors: the blue of the ocean, the green of the Na Pali cliffs, the white of the waterfalls – including Jurassic Park Falls (Manawaiopuna Falls), and the red of the beautiful Waimea Canyon.
While both options of doors-on and doors-off helicopter rides on Kauai are great, if you can, do a doors-off tour! You feel so much closer to the sights and there isn't any potentially dirty glass to inhibit taking photos of the breathtaking scenery.
Book your helicopter ride at the beginning of your trip. In case bad weather makes it necessary to reschedule, you will have time available to change the date.
Secondly, if you choose doors-off, wear pants, and a long-sleeve shirt, and tie your hair back, as it can be a bit chilly and windy up in the air. This will ensure you are comfortable and have a truly fantastic, unforgettable experience on your trip to Kauai.
Check pricing and availability on a doors-off Kauai helicopter tour now!
If you prefer a doors-on experience, this popular Eurocopter Eco-Star helicopter ride is a 50-minute tour that offers outstanding views of Kauai. The viewing glass is expansive and the flight is relatively quieter.
Check availability and pricing on the Eco-Star helicopter tour of Kauai now!
Suggested by Megan of Next is Hawaii
16. Hike the Waimea Canyon Trail to the top of Waipoo Falls
If you're looking for the very best things to do in Hawaii, then this epic hike is for you!
The Waimea Canyon is also called the 'Grand Canyon of the Pacific' for its massive size and stunning landscape. While you can drive to the lookout and even take a helicopter tour that will dip you into the canyon, the absolute best way to see it is by hiking.
This hike is one of the best outdoor activities in Hawaii!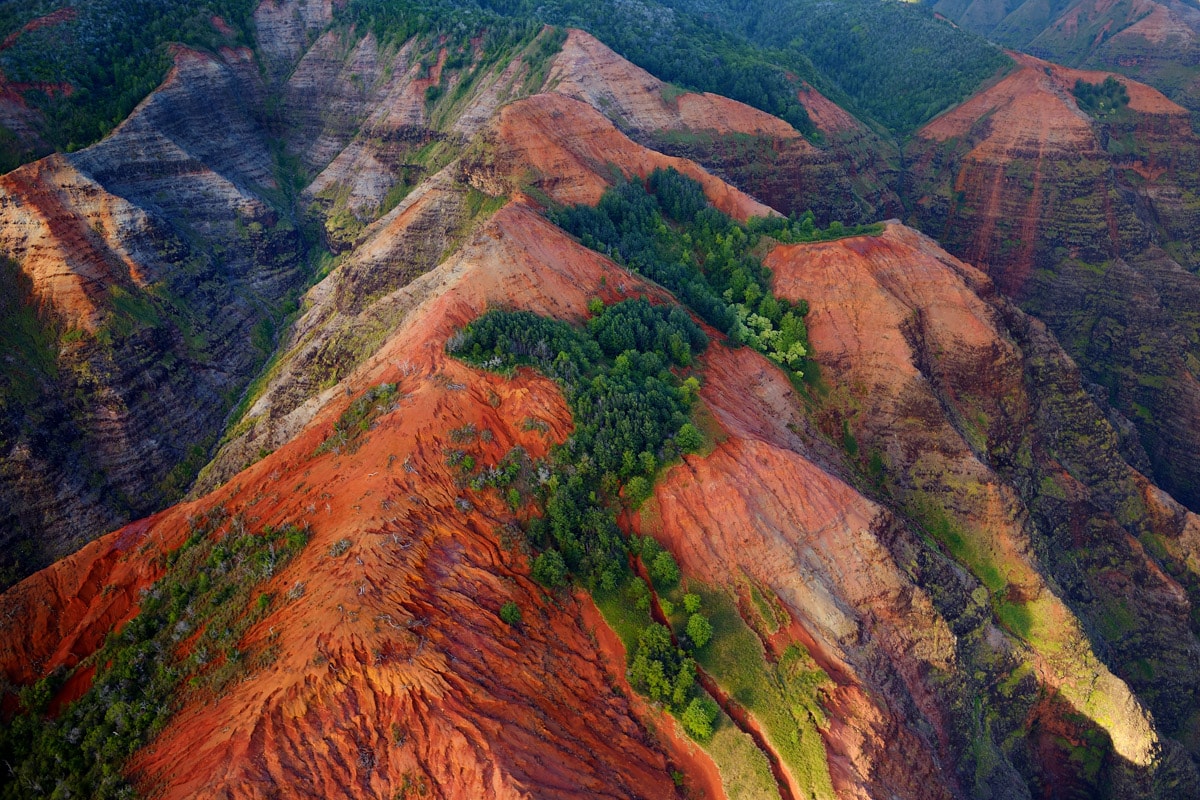 The Waimea Canyon Trail is 3.6 miles round trip, and leads to the top of Waipoo Falls. It's classed as a moderately challenging trail. You will find the trailhead at the Pu'u Hinahina parking lot.
You'll want sturdy hiking shoes, and because the mud can be intense, avoid this hike if it's raining or just recently rained.
You'll hike within the canyon with minimal views most of the way, until you reach the rim and the sight will take your breath away! See the depth and size of the canyon from the inside, with views all the way to the ocean.
During the spring and summer, the Waipoo Falls will be flush with water. There's a pool of water on the upper falls to sit and enjoy a snack or drink, or swap out the hiking shoes for water shoes and enjoy a refreshing dip. This massive waterfall then cascades down into the canyon!
While you won't have a head-on view of the falls on this hike, the views of Waimea Canyon, with its colors, shapes, and textures, are unforgettable.
After this epic hike, be sure to continue driving to Koke'e State Park where you'll see the famous NaPali Coast from the Kalalau Lookout. What an awesome day in Hawaii!
Suggested by Nikki of She Saves She Travels
17. Kayak the Wailua River
Kayaking the Wailua River is a must on any trip to the island of Kauaʻi.
What makes a day on the Wailua so perfect is not only the opportunity to paddle through the heart of Kauaʻi, but also to hike to the 120-foot Secret Falls waterfall.
While many people opt for a tour, you can kayak the Wailua River without a guide. Many companies will deliver kayaks or stand-up paddle boards near the launch spot at Wailua State Park Marina. The paddle-in is about 2 miles. But the water is flat and even beginner kayakers can make the trip.
After your paddle, you'll hike about a mile to Secret Falls. The path can be muddy, so plan ahead with the right shoes.
Along the path, you will come to several smaller falls, with a lovely cool pool, before you reach Secret Falls. If the path is busy and the falls are full of like-minded adventurers, take your dip here.
Otherwise, hike a bit further until you reach Secret Falls. The falls are truly spectacular. Bring a picnic, swim, and savor the stunning beauty that is Kauaʻi.
The base of the falls can be busy, especially in the mornings. Consider an early afternoon paddle to beat the crowds.
Prefer a guided tour? This popular Wailua River and Secret Falls kayak and hike tour comes with interesting commentary on local history and wildlife, and includes equipment and instruction.
Check pricing and availability on a guided Wailua River and Secret Falls tour now!
Suggested by Faith of 3 Tickets Please
What to Do in Hawaii (Oahu)
18. Visit Pearl Harbor
The Pearl Harbor Historic Sites are a group of four monuments that document the War in the Pacific, from the surprise attack on Pearl Harbor that brought the USA into WWII to the deck of the Battleship Missouri, where the Japanese surrendered.
The National Historic Landmark is the most visited place on Oahu and a must on your Hawaii bucket list.
Start your tour of Pearl Harbor by exploring the grounds of the Pearl Harbor Visitor Center. Buy a multimedia tour at the park website to provide context as you tour the visitor center.
The USS Arizona Memorial is the place where WWII began for the US on December 7, 1941. To view the USS Arizona Memorial, built over what was left of the sunken battleship, you have to take a boat tour. Reserve tickets for the movie and boat tour at Recreation.gov.
Then there are these other sites, not part of the national historic site:
Known as Mighty Mo, the USS Missouri was the last US battleship to be built. Now decommissioned, it is famous as the site where WWII ended. Today you can tour the battleship as a part of your visit to Pearl Harbor.
Also on Ford Island, where the USS Missouri is located, you will find the Pearl Harbor Aviation Museum, where you can see the battle-scarred airfield and the control tower, before venturing inside the two hangars from WWII time that house the museum's collection of vintage aircraft.
To get to Ford Island, you'll take the shuttle bus from the visitor center.
The fourth site at Pearl Harbor you'll want to visit is the Pacific Fleet Submarine Museum (within the Visitor Center) where you can climb aboard the USS Bowfin to get a feel for life in a WWII era submarine.
Allow several hours (or even a full day) to experience everything at Pearl Harbor. You'll find eateries in the complex.
Suggested by us
19. Go Surfing!
Surfing in Hawaii is the ultimate bucket list item for many visitors. It is, after all, where the sport was developed.
With Polynesian roots, it was in Hawaii where surfing evolved into the sport familiar to us today. Two Oahu-born Hawaiians, George Freeth and Duke Kahanamoku, are credited with bringing the sport to the USA mainland and the rest of the world.
Oahu is a great island for surfing, for both kooks (beginners) and pros.
There are several surf breaks to choose from at Waikiki, where the waves are constant and the ocean bottom sand, though these ideal conditions mean the waves are often crowded.
Queen's surf break is a legendary spot for new surfers, named for Hawaiian royalty who lived and surfed here regularly. There are several surf schools in Honolulu helpful for first experiences.
The North Shore is the place to go for bigger waves, especially with the winter swells.
Surfing, or watching the world-class surfers, is one of the best things to do on the North Shore of Oahu in the winter!
Banzai Pipeline is one of the most famous surf spots in the world. It is, however, not at all a spot for beginners. The waves are huge and for experienced surfers only.
But for those with less experience, it is a fantastic place to watch surfers drop in the waves or pull into a barrel.
In winter, if your timing is lucky, there are also several big wave surf competitions on Oahu's North Shore, at surf spots like Pipeline, Waimea Bay, and Sunset Beach. These competitions are epic, bucket list-worthy events for surf watching.
If you're a beginner looking to learn, check out this semi-private surfing lesson in Waikiki. Surfing essentials are included, and you'll get one-on-one time with an experienced instructor.
Check pricing and availability on a semi-private surfing lesson in Waikiki now!
Suggested by Melanie of Postcards & Places
20. Visit the Polynesian Cultural Center
For an immersive cultural experience on Oahu, plan to spend a full day exploring the Polynesian Cultural Center (PCC) in Lai'e. You'll go on a virtual voyage through many of the islands of The Blue Continent.
The PCC is made up of villages representing Hawaii, Tonga, Fiji, Samoa, Aotearoa (New Zealand) and Tonga.
As you explore each village, you can watch cultural presentations like singing or dance, sample distinctive Island foods and even learn how to make crafts and participate in activities of daily life.
There's even an amazing canoe pageant showcasing traditional clothing and dance from each island (this event has been on hiatus and will return in summer 2024).
While there are many excellent luaus on Oahu, consider staying for the evening show at PCC.
HĀ: Breath of Life is a beautiful theatrical show featuring over 100 Polynesian dancers. For an immersive experience, try to buy platinum or gold tickets!
Keep in mind that the show ends around 9 p.m., so if you're visiting from the East Coast or bringing children it's better to save this experience for the end of your trip when you've adjusted to the time change.
This small-group best of Oahu tour includes Pearl Harbor and the Arizona Memorial as well as the Polynesian Cultural Center and Dole Plantation. Lunch and entrance tickets are included.
Check pricing and availability on this small-group Best of Oahu tour now!
Suggested by Melissa of The Family Voyage
21. Take a Tour to the Kaneohe Bay Sandbar
Kaneohe Bay Sandbar is one of Oahu's best-kept secrets and must be included in your Oahu itinerary.
This largest saltwater sandbar in the world is tucked away on the North East shore.
As it is in a remote location in the middle of the ocean, it can only be reached by boat, making it less crowded and more secluded. You may join a boat tour or hire a private boat to reach the area.
The sandbar features shallow, warm water, and is an all-age, family-friendly spot. Adults or children can safely enjoy swimming, snorkeling, and sandbar volleyball with the picturesque Ko'olau Mountains as the backdrop.
Another reason the Kaneohe Sandbar is attractive is that deep coral reefs surround the area. The tour boat typically takes you to deep-water snorkeling around the coral reefs, where you will see diverse marine life on Oahu.
And if you are lucky, you will encounter turtles swimming past the boat!
If you join the organized tour, they provide everything you need, including snorkeling gear and lunch on the boat. The only thing you have to bring is a swimsuit and reef-friendly sunscreen.
Also, you will be in good hands under the watch of the experienced boat crew. Nevertheless, always follow the safety protocol. As a rule of thumb, you should never go snorkeling alone in the ocean.
Check pricing and availability on the Kaneohe Bay snorkeling tour now!
Suggested by Chloe of Chloe's Travelogue
22. Hike the Diamond Head Volcano!
One of the best (and free!) activities to do in Hawaii is to hike the Diamond Head Volcano on the island of Oahu.
The hike up Diamond Head is definitely worthy of a spot on your Hawaii bucket list!
Diamond Head sits prominently in view from Waikiki Beach, offers stunning views from the top, and is also the most popular Hawaii State Park. The volcano itself is about 300,000 years old and its last eruption was about 150,000 to 200,000 years ago.
At the top, you will see military bunkers, and a lighthouse that dates back to 1917. The view of the coastline from the summit is sensational, and in the winter, you may sight humpback whales in the water.
The 0.8-mile hike to the top of the crater is considered moderate to strenuous in difficulty and takes about 2 hours to complete. It is a steep trail, with many stairs.
The starting point is accessible by both car and public bus. Bus 23 will drop you off at the Diamond Head State Monument bus stop, which is about a 10-minute walk to the start of the trail.
Plan to start your hike early in the morning to avoid crowds and hotter afternoon temperatures. Pets are not allowed in the park.
Note that the hottest months to visit Diamond Head (and Oahu) are June, July, and August. However, this is also the slowest tourist season. Be sure to bring plenty of water and snacks to sustain you throughout the hike. You'll be glad that you did!
Entry and parking reservations are required, so plan well ahead.
Enjoy your hike up Diamond Head!
Contributed by Chelsea from Adventures of Chels
23. Do the Lanikai Pillbox Hike!
The Pillbox Hike in O'ahu takes you to one of the most famous sunrise and sunset viewing spots on the island.
While you get great views all along the trail, the views from the top are breathtaking.
When you get to the top, there are a few viewing areas. Most notable is the view of the sun rising over Lanikai Beach, with breathtaking views of the Mokulua Islands. On the other side, you'll see sweeping mountains and the town in the distance.
This trail, also known as the Kaiwa Ridge Trail, is about 1.5 miles round trip and is classed as a moderate hike. On average, it will take 30-45 minutes to get to the top. Some areas of the hike are steep and there are loose rocks and dirt, so wear hiking shoes with good grip.
The Pillbox Hike is a popular hike, so the earlier you can get to the trailhead the better! There are plenty of places at the top to view the sunrise, but there's a platform that offers the best view. After the sun rises, hang out until everyone is gone and enjoy the peace and quiet.
You can also do this hike in the evening. The sunset views aren't as spectacular as the sunrise views, but the views of Lanikai Beach will take your breath away any time of day.
Dogs are welcome, so bring your furry friend along on this bucket list adventure.
All-in-all, there's no reason Pillbox Hike shouldn't be on your Hawaii bucket list!
Submitted by Rachel of Caribbean Uncovered
24. Visit the Jurassic Valley at Kualoa Ranch
Exploring the Jurassic Valley should be on every traveler's bucket list when visiting the beautiful Hawaiian island of Oahu!
Kualoa Ranch is made up of 4,000 stunning acres of land in the valley of the Ko'olau Mountains.
This beautiful property is not only a beautiful place to visit, it is also the filming location of several popular movies, including Jurassic Park, Jurassic World, and Jurassic World: Fallen Kingdom.
Located on the windward side of the island less than an hour from Waikiki, Kualoa Ranch is one of the most beautiful areas on the island.
It's still a working cattle ranch, and visitors can drive up to the ranch at any time, but guided tours are required for seeing most of the property.
If you are a movie buff, you'll want to take the jungle adventure tour through both valleys, but if you have children with you, the movie sites tour option will cover many key sites and is safe for all ages.
Visitors that love being out on the water will love taking the catamaran out on Kaneohe Bay and thrill seekers will absolutely want to zipline!
No matter which option you choose, expect fun photo opportunities (your guides will be happy to help!), Indominus rex sightings, and as a bonus you might see Godzilla's footprint too!
This popular Kualoa Ranch UTV raptor tour is a self-drive option for exploring the Ka'a'awa Valley. In an open 4WD vehicle, you'll follow a guide to check out filming sites. Kids 5 and over can ride too!
Check pricing and availability on this 4WD UTV tour of Kualoa Ranch now!
Suggested by Sierra of Island and Alpine
25. Attend a luau
One of the most unique and culturally enriching things to do in Hawaii is attending a luau.
Luaus are traditional Hawaiian feasts that celebrate the culture, food, and music of the Hawaiian islands. Attending a luau is the best way to experience Hawaiian traditions and cuisine.
In Oahu, the Polynesian Cultural Center Luau, the Paradise Cove Luau, the Waikiki Starlight Luau, and Chief's Luau are among the most popular luaus. There are also several smaller luaus offered within many resorts in Hawaii.
Luaus are typically evening events, and include food and a Hawaiian entertainment show.
The food includes a mix of traditional Hawaiian dishes like Kalua pig (roasted pig) as well as several dishes made from taro and coconut, which are Hawaiian cuisine staples.
The entertainment is captivating, with hula dancing and traditional Hawaiian music.
Luaus with an oceanfront venue are more popular as it is magical to see the sunset amidst all the festivities. Experiencing a luau is definitely a bucket list activity in Hawaii!
Check pricing and availability for the Paradise Cove Luau in Oahu or Chief's Luau in Oahu now!
Good to know: If you are visiting Maui, Old Lahaina Luau is the most authentic luau on the Valley Isle, with an oceanfront setting. On the Big Island of Hawaii, Voyages of the Pacific in Kona is a great luau.
Suggested by Anu of Destination Checkoff
Best Things to do in Hawaii (Molokai)
26. Explore the Small Island of Molokai
One of the coolest things to do in Hawaii is to explore one of the more remote islands. These islands have fewer tourists and have the feel of "Old Hawaii."
Visiting Moloka'i is an easy day trip from Maui or Oahu, or you can spend a few nights here.
The only way to get to Moloka'i is by airplane. Mokulele Airlines has a short puddle hopper flight that provides the most jaw-dropping scenic views of Moloka'i and neighboring islands.
Once you arrive in Moloka'i, you'll want to rent a car and drive to some of the top attractions.
While the Kalaupapa Settlement is still closed to visitors, you can learn all about the people who were exiled there (due to Hansen's disease) at the Moloka'i Museum and head to the lookout to see the settlement from above.
Another worthwhile activity is driving along the coast to the Halawa Valley. There's a cool cultural tour you can take to hike up to a waterfall. However, it's worth visiting even without a tour. The drive is absolutely gorgeous and there are some cute shops along the way.
If you do spend the night on Moloka'i, the most popular thing to do is grab some Moloka'i hot bread. It's only available in the evenings and you'll need to walk down a dark alley to the backside of a bakery to get it. But, it's totally worth it!
Suggested by Marcie of Hawaii Travel with Kids
*****
We hope you enjoyed our round-up of the very best things to do in Hawaii. Which of these Hawaii bucket list items will you pick for your next trip?
Did you find this article informative? Pin it for later reference!