Looking for the most exciting Spain road trip ideas? In this article, we've rounded up the best road trips in Spain, both on the mainland and in some of the top islands owned by Spain.
With vibrant cities, charming towns and white villages, many historic landmarks, and diverse landscapes, Spain is a great country to explore on road trips.
Highways in Spain are easy to drive, and you'll find parking outside smaller villages or parking lots in cities where you can park your car while you explore the historic centers.
Whether you choose stunning Andalucia in the south of Spain, or one of the beautiful coasts, or parts of northern Spain, you will be spoiled for choice when it comes to places to see and things to do on your road trip.
Some links on this page may be affiliate links. If you click an affiliate link and make a purchase, we may receive a small commission, at no extra cost to you. For more details, refer to our disclosure.
And the food! You'll want to return to Spain over and over just for the amazing food and drink, and you'll get to sample plenty on each of these must-do road trip routes in Spain.
Excited? Let's get started discovering the must-do road trips in Spain!
Best Road Trips in Spain: Trips in Mainland Spain
Andalucia Road Trip (Southern Spain)
Driving Distance: 874 km Driving Time: 10 hours and 34 minutes Route: See map
One of the most exciting road trips in Spain is around Andalucia in the southern part of the country.
The land of tapas and flamenco also boasts many UNESCO World Heritage Sites, vibrant cities, and pretty white villages.
Start your road trip in Malaga, which has an international airport. Located on the Costa del Sol, Malaga features beautiful beaches, great food, historic sights, and a lively vibe.
Your next destination is Granada, with a stop at the beautiful white village of Nerja along the way.
In Granada, tour the Alhambra, one of the most beautiful palaces in Europe, and wander the historic neighborhoods of Albaicín and Sacromonte.
En route to Cordoba, stop at the stunning white village of Antequera. The dolmens of Antequera are a UNESCO World Heritage Site.
In one day in Cordoba, tour the Mezquita, the city's renowned mosque-cathedral, walk the historic Roman Bridge, wander the Jewish Quarter, and peek into pretty patios.
With more time, check out yet another UNESCO World Heritage Site in Cordoba: the ruins of the Moorish palace-city of Medina Azahara.
Seville is the crown jewel of Andalusia, and whether you are looking for a quick one day Seville itinerary or you plan to spend 3 days in Seville, the city will captivate you.
Among the top things to do in Seville, visit the Royal Alcazar of Seville, the Seville Cathedral, and its bell tower, La Giralda. Wander Barrio Santa Cruz, the Jewish Quarter. Enjoy the tile displays at the Plaza de España.
From Seville, make your way south to the old port city of Cadiz, and Jerez de la Frontera, the sherry capital of the world. Visit the delightful white village of Arcos de la Frontera.
Then head to Ronda, which has a spectacular location on the El Tajo gorge. Nearby is Setenil de las Bodegas, a white village where houses are built into rock overhangs.
Return to Malaga to end your Andalucia road trip.
The Best Time to Do the Andalusia Road Trip
From a weather perspective, any time of the year other than summer is a great time for this Andalusia road trip. Summers in Andalucia are very hot.
Spring is particularly pleasant, and winter in Seville and other places in Andalusia generally tends to be mild, other than in the mountains.
Recommended Trip Length
Allow 10 to 14 days in Andalusia: it's a province with many incredible sights and experiences, and you'll want to enjoy them all!
Suggested by us
Planning to rent a car in Spain? Consider Discover Cars! They scour multiple providers to get the best price for you, including brands like Hertz, Enterprise, Alamo, Budget, and Sixt.
Costa del Sol Road Trip in Spain
Driving Distance: 269 km Driving Time: 3 hours and 52 minutes Route: See map
The Costa del Sol stretches from Nerja in the west to La Linea de la Concepción in the east, at the border with Gibraltar.
The warm temperatures, abundant sunshine, and beautiful beaches make the coast a big draw in Spain.
Start your Sun Coast road trip in Malaga, which boasts many beautiful beaches and a vibrant waterfront.
Visit the Moorish Alcazaba and the Castillo de Gibralfaro for fabulous views over the water and the city. Tour the Museo de Picasso (Picasso was born here!) and the Malaga Cathedral.
First head west along the coast to the white villages of Frigiliana (slightly inland) and Nerja. They are two of the prettiest white villages in Spain, worth the little bit of backtracking involved.
Frigiliana is tiny, perfect for wandering and taking in the fabulous views. Stop at Maro to admire the stunning views from the Torre de Maro viewpoint, and visit the Nerja Cave.
In Nerja, enjoy the views from the Balcon de Europa, wander the streets, and try ajoblanco, a white soup sometimes garnished with green grapes.
Continue west past Malaga to Benalmádena, with eclectic sights such as the Castillo Monumento Colomares, the Benalmádena Stupa, and Tivoli World, a theme park.
Make a detour to visit charming Mijas Pueblo before continuing on to Marbella, the most glitzy destination along the coast, with a charming Old Town.
In Estepona, enjoy the beautiful blue flag beaches and the flower-pot lined streets in the Old Town: each street has a specific flower-pot theme.
Make a detour to visit Casares, one of the most beautiful white villages in Andalucia, before driving to La Linea, from where you can do a day visit to the British territory of Gibraltar to wrap up your road trip.
It's easier to park at La Linea and just walk across the border, but you can also drive to Gibraltar.
The Best Time to Do the Costa del Sol Road Trip
Summers tend to bring crowds to the Sun Coast, so if you want a quieter experience, plan on doing the Costa del Sol during the spring or fall, or even during the winter.
Of course summer is the best time if you are looking for lots of beach time on this road trip!
Recommended Trip Length
Allow five to seven days for the Costa del Sol road trip in Spain. Although the distance is short, you can spend even longer, because there is a lot to see and do along the route. Plus, the coast invites relaxation with its many beaches!
Suggested by us
Spain Road Trip through Castilla y León
Driving Distance: 795 km Driving Time: 9 hours and 5 minutes Route: See map
On a loop road trip that starts and ends in Madrid, you can take in many historic cities and enjoy the fabulous food and drink.
Although you can visit some of these places on day trips from Madrid, it's also a wonderful road trip route, with several UNESCO World Heritage Sites.
From the exciting Spanish capital, head to Segovia, known for its well-preserved Roman aqueduct, the Alcazar of Segovia that dates back to the 12th century, and the gorgeous Gothic cathedral
Next, it's on to the walled town of Avila, famous for its many churches. The walls and towers are striking, and you can walk sections of the walls. Visit the Catedral de Avila and the San Vicente Basilica and admire the cloisters at the Real Monasterio de Santo Tomás.
In Salamanca, your next stop, wander the historic center, gawk at landmarks like the historic university, step inside the two cathedrals, and enjoy the ambience in the squares.
Now head north to Valladolid, also a university town with events throughout the year. In the historic center, admire the Renaissance architecture, including the Valladolid Cathedral and the Royal Palace.
In Burgos, your next stop, admire the stunning Gothic cathedral, a UNESCO World Heritage Site, take in the views from the Burgos Castle, and snap photos of the gorgeous Arco de Santa Maria.
Now it's time to head south, to charming Alcala de Henares, before you arrive back in Madrid. Alcala de Henares known for being the birthplace of Miguel de Cervantes (the author of Don Quixote). Visit the Cervantes House Museum and walk the lovely Calle Mayor.
The Best Time to Do the Castilla y León Road Trip
For the best weather, plan on doing the Castilla y León road trip in the spring or fall. Summers can be hot but offer long daylight hours and winters are quite cold, so pack layers if you do the route in the colder months.
Recommended Trip Length
Allow 5 to 7 days for this road trip, to be able to see the highlights at each stop, and more if your itinerary will allow, because the historic centers in these cities offer lots to see and do.
Suggested by us
White Villages of Andalucia Road Trip: Malaga to Cadiz
Driving Distance: 305 km Driving Time: 5 hours and 14 minutes Route: See map
The white villages of Andalusia are so picturesque that they deserve a road trip all on their own!
The Ruta de los Pueblos Blancos covers 19 white villages between Malaga and Cadiz, and you can choose which ones you want to explore.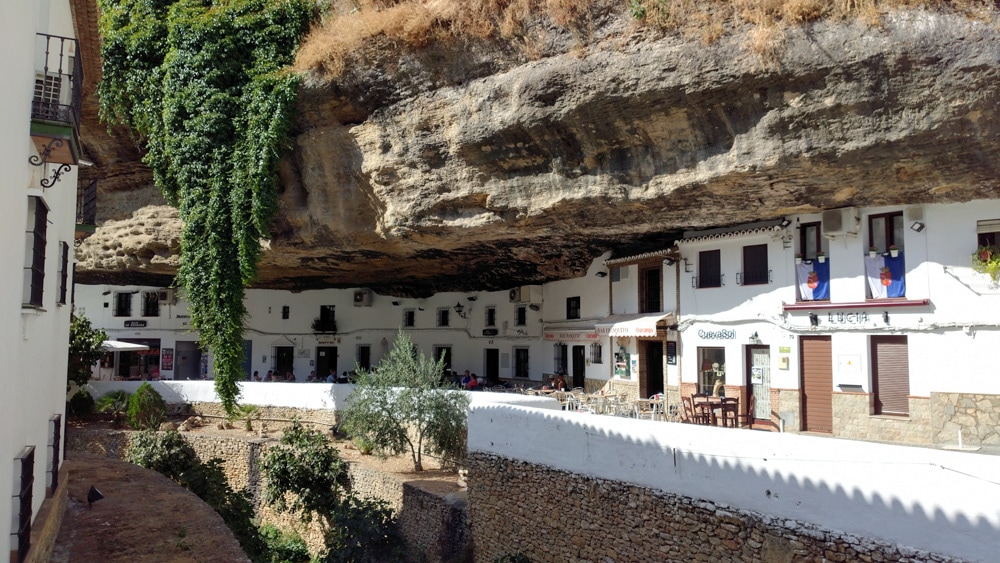 Starting in Malaga, head to Ronda, located on the El Tajo Gorge. Although Ronda is not part of the route, the Old Town here is a must-visit.
Setenil de las Bodegas is one of the most unique Andalusian white villages. It's not built on a hilltop like most of the other towns: houses here are built directly into the rocks!
In Olvera, the Nuestra Señora de la Encarnación church offers fabulous views over the surrounding countryside. Also visit the Castillo de Olvera for panoramic views over the town and beyond!
The hilltop Zahara de la Sierra overlooks a beautiful blue reservoir. Wander the alleys of the village and head to the tower at the Castillo de Zahara de la Sierra for stunning views!
Grazalema is surrounded by the Sierra de Grazalema Natural Park and the landscapes are beautiful. But so is the town, where you will want to stroll the streets and visit lookout points.
Arcos de la Frontera is the westernmost white village on the route, with a picturesque old town. Visit the Basílica de Santa María de la Asunción, and walk to the Mirador de Abades for postcard views!
The Best Time to Do the Andalusian White Villages Road Trip
For the best weather, plan on doing the Ruta de los Pueblos Blancos between late spring and early fall.
Recommended Trip Length
Allow 3 to 5 days to see a few of the villages at a leisurely pace, more if your itinerary includes several of the 19 villages.
Roads in the mountains tend to be narrow and winding, so you'll want to allow plenty of time for the drive.
Suggested by us
Northern Spain Road Trip: Santander — San Sebastian — Zaragoza — Barcelona — La Molina
Driving Distance: 924 km Driving Time: 10 hours and 20 minutes Route: See map
This Northern Spain road trip from Santander to Barcelona and the Pyrenees packs fantastic diversity in a relatively small area.
Skiing, city strolls, stunning beaches, and gastronomical feasts await you on this exciting road trip.
Much of this road trip is through Catalonia, where you will experience a distinct identity with a language, food, and culture very different from the rest of Spain.
Highlights of this trip include the striking modern architecture of Santander's Centro Botin, enjoying pintxos in San Sebastian's old town after a surf lesson, and the bucket-list destination of Barcelona.
Catalonia's capital deserves a good few days of exploration to take in all the sites, including La Sagrada Familia, Park Güell, and La Rambla.
But it's also worth taking the train down the coast to beautiful Sitges, deservedly one of the most popular day trips from Barcelona.
After the bustle of the city, answer the call of the mountains: head to La Molina in the Pyrenees.
The Pyrenees are an outdoor lover's dream, offering epic views. Take your pick of hiking, biking, or skiing, depending on the time of year.
The Best Time to Do the Northern Spain Road Trip
This trip is perfect over the winter months. Not only does this mean you avoid the summer crowds and heat, but this road trip offers the perfect winter sun and skiing combination.
You can expect clear blue skies and sunny days in the mid-twenties in Barcelona in January, and it's the perfect time of year for skiing at La Molina in the Pyrenees.
Recommended Trip Length
Allow 10 to 14 days, more if you can! Barcelona deserves a minimum of three days, and you'll want to spend time enjoying the mountains.
Suggested by Jenny of TraveLynn Family
Costa Blanca Road Trip
Driving Distance: 87.4 km Driving Time: 1 hour and 40 minutes Route: See map
A real travel highlight and absolutely recommended for road trip enthusiasts is a tour along the Costa Blanca.
The White Coast of Spain is located in the province of Alicante.
Along its length of about 200 kilometers, you will find not only magnificent beaches, but also many fantastic sights and romantic towns.
The best place to start your tour is in the north of the region. You should definitely plan a stop at Xabia, also called Javea, because here the beaches are really spectacular.
Along the picturesque cliff coast you will discover absolute dream beaches, such as the Granadella Bay or the Cala del Moraig.
Continue on to Calpe, famous for its Penon Ifach mountain, a natural park that shapes the landscape of the picturesque coast.
Also not to be missed are the pink flamingos that make their home in the small salt lake in the middle of town, and of course the colorful old town, which stands in stark contrast to the modern buildings.
Continue on to Altea, the white city. Here you will explore a wonderfully pretty old town overlooking the sea, with the charming snow-white houses that have made Altea so famous.
If you need more action, you can make a side trip to Benidorm, where the "Manhattan of Spain" awaits you with countless skyscrapers, clubs, and amusement parks.
The colorful town of Villajoyosa is definitely worth a visit. It is still little a bit unknown and therefore an insider tip for your Costa Blanca trip.
Last but not least, we recommend a stay at the city of Alicante, where you will find a fantastic old town and wonderful beaches to relax!
For a perfect road trip starting from Xabia to Alicante we suggest about 7 days, although a few more days to relax and swim at the amazing beaches are definitely worth it!
The Best Time to Do the Northern Spain Road Trip
Although winters are mild along the Costa Blanca, you'll want to do this road trip from late spring through early fall if you want to enjoy beach time en route!
Recommended Trip Length
For a perfect road trip from Xabia to Alicante we suggest about 7 days, although a few more days to relax and swim at the amazing beaches are definitely worth it!
Suggested by Martina of Places of Juma
Santander — San Sebastian — Burgos — Santiago de Compostela — Santander Road Trip in Northern Spain
Driving Distance: 1,466 km Driving Time: 15 hours and 10 minutes Route: See map
Northern Spain is home to beautiful beaches, mountains and food, though it's often overlooked in favor of the warmer southern Spain.
A road trip from Santander to Santiago de Compostela via popular towns along the Camino de Santiago allows you to see a variety of scenery, learn the history of the area and enjoy some delicious food!
On this epic Green Spain road trip, include stops at towns such as Bilbao, San Sebastian, Pamplona, and Burgos, before finishing in Santiago de Compostela and returning to Santander via the coastal route.
There are many highlights to enjoy on this Spanish road trip.
One top highlight are pintxos (like tapas, only better!) available at bars.
The name comes from the cocktail stick on which the food is served on and you can enjoy jambon, cheeses and croquettes. It's great if you want to try a bit of everything!
Another highlight awaits travelers in the town of Santiago de Compostela.
Every Friday evening, the 7:30 p.m. mass involves the traditional Botafumeiro, a huge swinging incense device. You must time your trip to coincide with this event!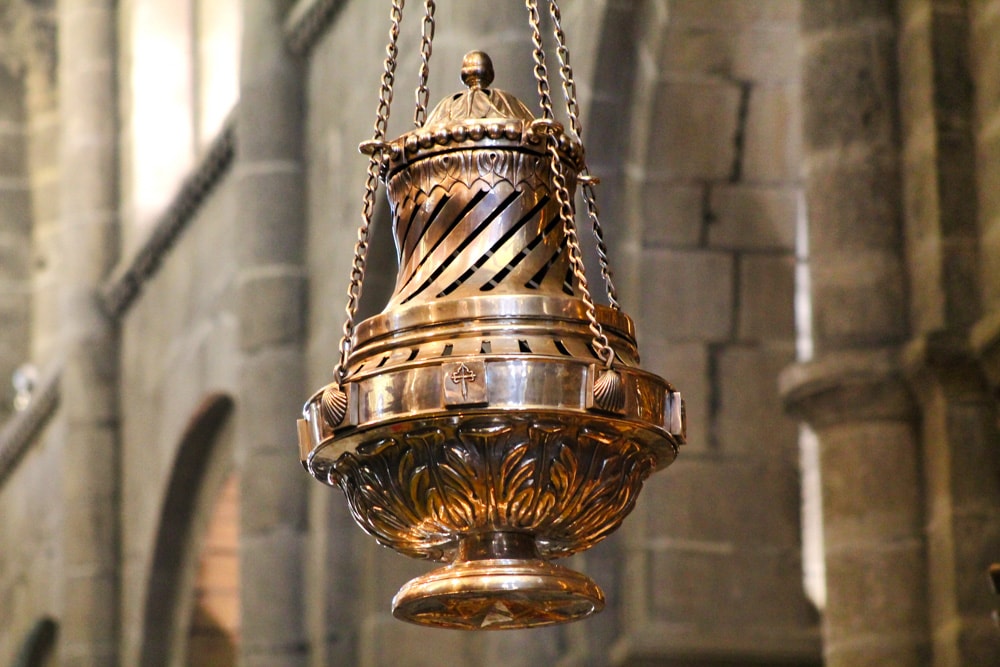 The Best Time to Do this Northern Spain Road Trip
This trip is best done in summer, when the weather is nice, temperatures are warm enough for beach days but not as sweltering as in southern Spain.
To avoid European holidays, travel in mid-July or after August.
Recommended Trip Length
Two weeks are recommended for this road trip, although if your time is limited, you can do it in one fast-paced week.
Suggested by Hannah of That Adventurer
Barcelona to Seville Road Trip in Spain
Driving Distance: 1,093 km Driving Time: 11 hours and 28 minutes Route: See map
The road trip from Barcelona to Seville has some of the best and most unique stops in Spain: gorgeous coastal views, incredible paella, and cities rich in culture, cuisine, and attractions.
Your starting point is beautiful Barcelona, known for its sandy beaches, incredible architecture, and deep-rooted heritage.
Perhaps the most well-known attraction in Barcelona is La Sagrada Familia, a basilica right in the heart of the city.
You can also check out the Picasso Museum for famous cubist art, La Rambla for food, shops, and street performances, and Park Güell for mosaic-filled landscapes.
From Barcelona, head southwest along the coast to Valencia. If you want to break up the drive, you can make a stop at Castellón de la Plana for incredible Gothic architecture and seafood.
Once you continue east to Valencia, head to the City of the Arts and Sciences, a series of ultra-modern structures containing an IMAX theatre, botanical garden, and planetarium.
Or, for more history and architecture, visit La Lonja de la Seda or the Valencia Cathedral. Or stroll through the Jardín del Turia park or visit the Oceanogràfic aquarium.
Next up, Granada! The drive from Valencia to Granada is the longest stretch on this trip, but it's absolutely worth the drive.
Located in the foothills of the Sierra Nevada mountains, Granada is a perfect destination for nature lovers.
But the number one attraction in the city is the Alhambra, a breathtaking UNESCO World Heritage Site. This palace is truly a work of art and features some of the most well-preserved Islamic art and architecture in the world.
End the trip by driving west to Seville, famous for flamenco dancing and said to have been built by Hercules himself. The highlight of this city is easily the Seville Cathedral, another World Heritage Site and the largest Gothic cathedral in the world.
Other attractions in Seville include the Plaza de España, a public square with water features and impressive architecture, and the Metropol Parasol, a modernist wood structure that gives visitors incredible views of the city.
The Best Time to Do this Barcelona to Seville Road Trip
Other than summer, any time of the year works for this road trip from a weather perspective. You'll encounter fewer crowds at major attractions outside of summer as well.
Recommended Trip Length
While you can make the trip in a week, you should plan on longer: you could easily stay a week at any of the destinations on this Spain road trip itinerary!
Suggested by Rachel of Bucket List Places
Best Spain Road Trips: Trips Around Islands in Spain
Road Trip Around Gran Canaria, Spain
Driving Distance: 163 km Driving Time: 3 hours and 13 minutes Route: See map
Gran Canaria is one of the largest Canary Islands and is located in the Atlantic Ocean. Because of its beautiful beaches, hiking trails, historic villages, and good weather, it's a popular tourist destination year round.
The best way to explore the island is to go on a road trip. This way, you can truly experience the diversity of the island and the many things to do in Gran Canaria.
You'll start your road trip in the capital of Las Palmas de Gran Canaria, where you'll visit the beautiful historic city center and the beaches.
After that, it's only a 20-minute drive from Las Palmas into the mountains to visit the picturesque town of Teror. There are plenty of things to do in and around Teror so plan on spending a full day here.
Then it's time for some nature! From Teror it's a 45-minute drive to Roque Nublo. Explore the many hiking trails around Roque Nublo, and enjoy the beautiful views.
After hiking and exploring mountains, you'll probably be looking forward to some relaxing times.
Your first stop at the coast is Puerto de Mógan, about an hour's drive from Roque Nublo. It is a beautiful town with narrow streets, flowers, and a lovely harbor.
Finally, relax in the beach town of Maspalomas, only 20 minutes from Puerto de Mógan, before heading back to Las Palmas. Make sure to stop at the amazing dunes in Maspalomas.
The Best Time to Do this Gran canaria Road Trip
From a weather perspective, plan to do this trip between late spring and early fall. Although winters are usually mild, you will likely run into rain between mid-October and mid-March.
Recommended Trip Length
Allow at least one week in Gran Canaria if you plan to go on this road trip.
The driving distances between the stops are really short, but make sure to take your time with all the winding roads and enjoy the views!
Suggested by Jacoba of Op Reis Met Co
Mallorca Road Trip in Spain
Driving Distance: 299 km Driving Time: 6 hours and 29 minutes Route: See map
Mallorca is a great island if you are looking to do a road trip in Spain. The island offers so many different experiences, from high mountains to hidden calas that are only accessible by private transport and hiking.
You can only reach some of the most unique places in Mallorca if you go on a road trip around the island.
Mallorca is quite small, and, as a visitor, you will start your road trip at the Palma airport, where you will get your rental car.
On this road trip, you will explore the beauty of Tramuntana mountains, the serenity of the towns in the north of the island, the hidden beaches of the east, and the southern salt flats.
On the first day, you will explore Valdemossa, Deia and Soller, in the Tramuntana Mountains. The mountains are dramatic and a UNESCO World Heritage Site. Deia has spectacular water views.
On the second day, you will head over to Sa Calobra, Pollenca, and make a base for the night in Port Pollenca or in Alcudia. The road to Sa Calobra features a 270-degree spiral tie knot bridge.
On the third day, you will explore Capdepera Castel, a walled fortress, and the numerous calas and beaches in the east.
On the last day, you will visit the pretty village of Cala Figuera, then go on to the salt flats in Es Trenc. You can tour the salt production facility and buy some salt to take home!
The Best Time to Do this Mallorca Road Trip
The best time to do this road trip around Mallorca is in spring or in autumn, when the island is still crowd-free.
The weather in spring and autumn is usually warm but you won't see many other people around.
Plus, because many of the big resorts are closed out of season, you will find parking very easily, free of charge, in front of them.
Recommended Trip Length
Allow four days for this road trip around Mallorca.
The island is quite small, with good roads. It usually takes one hour to drive from one end to another, so you don't have much driving to do each day.
Suggested by Joanna of The World in My Pocket
Lanzarote Island Road Trip
Driving Distance: 172 km Driving Time: 3 hours and 54 minutes Route: See map
One of the best things to do in Lanzarote is a road trip that will allow you to explore the most beautiful places on the island in a short time. The island is relatively small which makes it easy to navigate by car.
During the road trip, you will see the amazing volcanic landscape, incredible coast, and whitewashed towns for which Lanzarote is famous.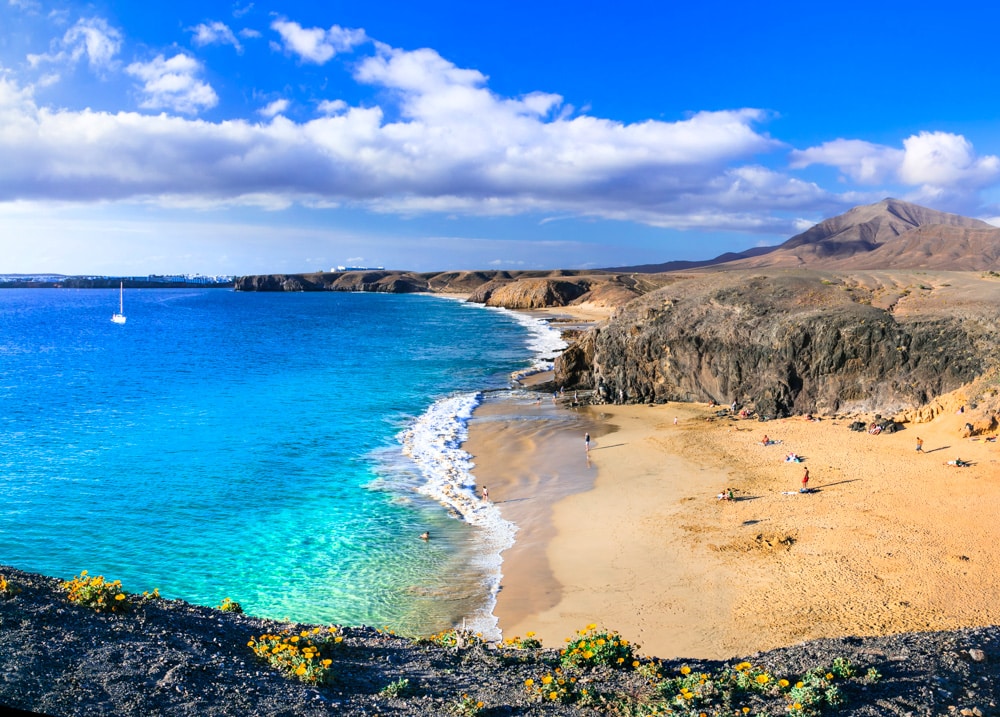 Start your road trip by exploring some of the most beautiful beaches in Lanzarote. It takes only 10 minutes to drive from the airport to Playa Chica Beach.
From there drive to Playa de Papagayo in less than 1 hour. Next, relax for a bit at Playa Mujeres and visit Playa Blanca, which is just a stone's throw away.
On the next day, drive to Salinas de Janubio, which is a short drive from Playa Blanca.
Drive along the coast to El Golfo while stopping at some great viewing points. Take incredible photos at the Mirador El Tahosin or Los Hervideros.
You can also stop at Playa de Montaña Bermeja, to see the black sand beach.
Spend day three visiting Timanfaya National Park, which is one of the best attractions on the island. After admiring volcanic views, stop at one of the best wineries in Lanzarote, Bodegas Barreto Vinos El Campesino.
In less than 30 minutes, you can get to Bar-Restaurante Los Helechos, which offers incredible views of the island.
Jameos del Agua is only a 20-minute drive away, so make sure not to miss this architectural masterpiece during your road trip to Lanzarote.
The Best Time to Do this Lanzarote Road Trip
The best weather in Lanzarote is between June and September, with the highest average temperatures in August.
However, you can still enjoy good weather until November, with fewer crowds and much more comfortable driving around the island.
Recommended Trip Length
Allow three days for this road trip around Lanzarote.
Suggested by Paulina of UK Everyday
Road Trip Around the Island of Tenerife
Driving Distance: 267 km Driving Time: 5 hours and 30 minutes Route: See map
One of the best road trips in Spain is on the island of Tenerife in the Canary Islands.
While many travelers just visit the beaches of the south side, the rest of Tenerife is a delight to explore. Drive along winding roads to spectacular vistas, scenic vineyards and banana fields, and tucked away beaches.
Starting at Tenerife's south airport, head first to Palm-Mar. Here you can enjoy the beach or sea kayak and swim with the turtles of Tenerife. Continue north on the main road to pop into some of the more famous beaches such as Los Cristianos or Costa Adeje.
Then continue to the hidden village of Masca nestled in the Teno Mountains in the northwest. Your driving skills will be tested as you drive the hairpin turns of the narrow road into the town. However, the awe inspiring scenery is worth the nail biting trip.
The road trip along the north coast is full of quaint villages. Stop and enjoy a picnic lunch while watching big swells of aqua colored water crash against the rocks. La Orotava or La Laguna have historic city centers worth visiting.
Finally, make sure to explore the roads on the interior that lead to Teide National Park. Try hiking the volcanic landscape around Teide, the highest mountain in Spain.
The Best Time to Do this Tenerife Road Trip
Any time between December and March is a great time to visit.
Recommended Trip Length
Be sure to spend at least 3-5 days exploring Tenerife, to savor its diverse beauty.
Suggested by Karen of Outdoor Adventure Sampler
Tips for Driving in Spain
Here are some things to note before driving in Spain, or renting a car in Spain. Always check official websites just before you travel, to make sure you are in compliance with current requirements.
Spain requires international drivers that have licenses in languages other than Spanish to obtain an International Driving Permit (IDP) before arriving in Spain. The IDP is an official translation of your license.
Carry both your license and the IDP, your rental car contract, and evidence of insurance.
The minimum driving age in Spain is 18, and you need to be 21 to rent a car.
In Spain, you drive on the right side of the road. Seat belts are required for all occupants.
Cars with manual transmission are more common in Spain, and you will likely pay more for a rental car with automatic transmission.
A minimum amount of equipment is mandatory, so make sure your rental has it: reflective vests, two warning triangles, a spare tire and tools to replace it, and spare bulbs and tools to replace them.
*****
So many exciting road trips in Spain! Which one will you choose for your next trip?
If you are planning a visit to Spain, check out our article on the best places to visit in Spain, or our itinerary for 10 days in Spain!
Did you find this article informative? Pin it for later reference!